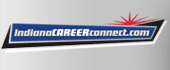 Job Information
UnitedHealth Group

Medical Director Transplant Solutions

in

Indianapolis

,

Indiana
The Medical Director is responsible for providing clinical leadership to both internal and external clients. The Medical Director is accountable for establishing utilization and quality outcomes for all Transplant related services. They will collaborate with the Product, Quality and Case Management teams to establish and implement clinical programs in support of Care Management goals.
You'll enjoy the flexibility to telecommute* from anywhere within the U.S. as you take on some tough challenges.
Responsibilities :
Support of the Case Management nurses in daily review activities and external interaction and communication with network physicians.

Conducts daily and ongoing clinical review and evaluation of clinical care and services provided to plan members. Interacts, communicates, and collaborates with network physicians, hospital leaders, and other vendors regarding clinical care and services for enrollees.

Uses performance data to guide interactions.

Conducts provider telephonic review and discussion, schedules on-site visits, and shares tools, information, and guidelines related to quality, cost-effective health care delivery and quality of care. Regularly has peer-to-peer dialogue to review Case Management issues, develop collaborative intervention plans and share ideas about network management issues.

Documents case review findings, actions, and outcomes in accordance with Case Management policies; meets health plan inter-rater reliability guidelines.

Is available and accessible to the Case Management team throughout the day to respond to clinical issues. Serves as a clinical resource, coach, and leader for Case Management team.

Shares best practices with other medical directors and clinical leaders from other United Healthcare sites.

Participates inCase Management team meetings and rounds for communication, feedback, problem solving, staff training and development and sharing of program results.

Accesses clinical specialty panel physicians to assist in complex or difficult cases. Monitors utilization reports by product line, identifying changes in utilization or access patterns and monitor overall trends on a weekly basis.

Contributes to development of Affordability plans to implement strategic initiatives and tactics to address areas of concern and monitors progress towards goals.

Interacts with Network and provider relations to ensure coordinated approach to delivery system providers. Supports network accreditation efforts as determined by Clinical Science Institute.

Supports MBM growth initiatives through sales and marketing efforts through customer presentations. Participates in design and development of Case Management programs and national committees as requested.
You'll be rewarded and recognized for your performance in an environment that will challenge you and give you clear direction on what it takes to succeed in your role as well as provide development for other roles you may be interested in.
Required Qualifications:
Current and unrestricted MD or DO license

Board certified in an AOBMS or ABMS specialty

5+ years clinical practice experience
Preferred Qualifications:
Board certification or fellowship training in a Transplant sub- specialty strongly preferred

2 years health plan or hospital experience as a Medical Director

Program and product development experience strongly preferred

Strong background in the application of evidence-based medicine

Knowledge of managed care industry

Ability to travel 25%
Do you have compassion and a passion to help others? Transforming healthcare and millions of lives as a result starts with the values you embrace and the passion you bring to achieve your life's best work.(sm)
*All Telecommuters will be required to adhere to UnitedHealth Group's Telecommuter Policy
Diversity creates a healthier atmosphere: UnitedHealth Group is an Equal Employment Opportunity/Affirmative Action employer and all qualified applicants will receive consideration for employment without regard to race, color, religion, sex, age, national origin, protected veteran status, disability status, sexual orientation, gender identity or expression, marital status, genetic information, or any other characteristic protected by law.
UnitedHealth Group is a drug-free workplace. Candidates are required to pass a drug test before beginning employment.
Key words: Medical Director, Transplant, Transplantation, Clinical, Managed Care, claims, clinical review
UnitedHealth Group