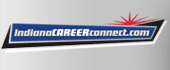 Job Information
Damar Services, LLC

Neuro Diagnostic Treatment Navigator

in

Indianapolis

,

Indiana
Neuor Diagnostic Treatment Navigator
Remarkable People — We Are a Remarkable Team
At Damar, our people are remarkable. Our staff are dedicated to serving our clients to achieve remarkable results. We are a diverse team of men and women with a wide range of skills and experiences interested in careers that matter. We will provide you the training to help you not only provide the best service to our clients, but provide a place where you can fulfill your career ambitions. With competitive benefits, a culture of compassion, innovation and fun, Damar Services offers you the opportunity to do remarkable work.
The Neuor Diagnostic Treatment Navigator is responsible for the coordination of care for all potential and admitted NDI patients, including managing admissions and discharges, overseeing the waitlist and gatekeeping procedures, assisting families with post-discharge care coordination and ensuring the treatment team completes assigned assessments and documentation as prescribed by the NDI clinical treatment plan
Serves as a member of Damar Services' interdisciplinary team.

Serves as the gatekeeper of all referrals, admissions and discharges to NDI.

Develops and maintains positive relationships with all referral sources.

Reports all data related to gatekeeping to NDI Director.

Develops a system for managing the waitlist.

Develops a system for managing due dates of patient assessments/training/discharge planning.

Ensures all developed systems are updated and accurate at all times.

Provides families with information regarding resources in the local community.

Coordinates admission and discharge dates with families.

Communicates with external stakeholders regarding patient treatment and discharge.

Responsible for ensuring unit operates at capacity at all times.

Adheres to all policies and procedures as defined in the Employee Handbook and Damar Operational Policies and Procedures Manual.

Takes pride and ownership in Damar's facilities and assigned work areas.

Attends mandatory staff meeting and other meetings as assigned.

Attends weekly treatment team meetings.

Completes and updates mandatory training and other licensure related items in a timely manner.

Maintains documentation that is accurate and legible.

Completes incident reports, including reporting any suspected exploitation, abuse, or neglect of a client.

Ensures that the Agency meets its quality improvement, evaluation and reporting requirements.

Actively participates in and/or oversees data collection and the use of data to improve outcomes, practices and service delivery.

Utilizes data collection in relation to driving and tracking outcomes and achieving Agency initiatives and goals.

Performs other duties as assigned.

Utilizes sound judgment when providing conflict resolution with parents, caregivers, professionals and staff members.

Communicates appropriately by responding in a timely manner to emails and to phone calls/texts messages/voicemails on Damar-issued cell phone.
Education: Master's Degree required; social work or social services field
Experience: Minimum 2 years' experience in social services
Equipment Familiarity: Proficiency with MS Office applications including: Word, Excel, Outlook and PowerPoint.
Job Posting Title: Neuro Diagnostic Treatment Navigator
ID: 2020-4594
External Company Name: Damar Services, Inc.
External Company URL: www.damar.org
Street: 5435 E 16th St