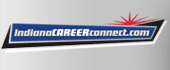 Job Information
Scioto Services

On Site Night Assistant Operations Manager (Janitorial)

in

Indianapolis

,

Indiana
On Site Night Assistant Operations Manager
(Janitorial)
Indianapolis, IN, United States of America
BackApply Now
Back
Apply Now
Overview
Scioto Services LLC, a Marsden Holding Company, is a facility services provider of commercial janitorial, building maintenance and specialty property services with operations serving customers throughout the United States. Scioto Services is a building services contractor known for its operational excellence and its ability to provide great services to small businesses and large multi-state or multi-regional companies alike. Scioto Services enjoys an unmatched reputation for maintaining property value and for helping business owners and property managers meet their objectives for their facilities. An industry-leading company of integrity, service dedication and innovation since it was founded in 1975, Scioto has succeeded by dedicating itself to providing customers with an ever-expanding array of cost-effective, superior-quality commercial property services.
Job Skills / Requirements
Responsibilities:
• Manage the daily activities and work schedules of the janitorial staff which includes cleaning of all the public areas, restrooms and offices
• Establish and implement operation standards
• Perform quality inspection audits
• Investigate and ensure proper maintenance of tools and equipment
• Maintain adequate supply inventory
• Complete and submit reports in an accurate and timely manner including but not limited to: timekeeping, injury management, attendance and vacation
• Maintain and control established budgets
• Investigate customer concerns about service and establish effective countermeasures
• Communicate with Human Resource staff to maintain adequate staffing levels, which will include active participation in the hiring process
• Train, coach, develop and motivate associates and redirect when necessary
• Conduct and communication performance expectations which includes retraining and corrective action
• Complete regular safety training and inspections
Qualifications:
• Three (3)+ years experience in operations, janitorial, facilities, distribution, warehouse, manufacturing and/or a fulfillment center
• Ability to quickly change goals and direction based on customer needs
• Supervisory experience of at least 50 or more employees
• Knowledge of OSHA and safety standards for janitorial and/or warehouse staff
• Familiarization with labor and supply budgets
• Ability to interact effectively with all levels of staff with professionalism
• Flexibility that allows for both day, evening and weekend shifts
• Must be able to learn to operation equipment such as a forklift, pallet jack or cherry picker
• Ability to pass a pre-employment drug screen and national criminal background check as well as eligibility to work in the US
Hours: May vary based on position and building location. Must have flexibility to work in a multi-shift operation and be available on weekends as needed for training and coverage purposes.
Education Requirements (Any)
High School Diploma or GED
Additional Information / Benefits
Scioto Services is an Affirmative Action, Equal Opportunity Employer. Scioto does not discriminate against any employee or applicant for employment because of race, age, sex, creed, ancestry, disability, sexual or affectional orientation, marital, or veteran status, color, religion, national origin, status with regard to public assistance or any characteristic protected under federal, state or local law.
Benefits: Medical Insurance, Life Insurance, Dental Insurance, Vision Insurance, Paid Vacation, Paid Holidays, Short Term Disability, Long Term Disability, 401K/403b Plan
This job reports to the ON SITE MANAGER
This is aFull-Timeposition2nd Shift,Must be available on weekends and evening as needed for a multi-shift operation.
Relocation is not provided and travel is required frequently
Number of Openings for this position: 1
BackApply Now
Back
Apply Now