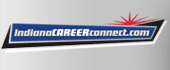 Job Information
PSG Global Solutions

Part Time Night Handler

in

Indianapolis

,

Indiana
The Opportunity
We're looking for a Part Time Night Handler , working in the Travel, Transport & Logistics industry in Indianapolis, Indiana .
Manages movement of packages, documents, dangerous goods and/or supply support in a timely, safe and efficient manner through effective scan/load methods.

Maneuvers packages of any weight above 75 pounds with appropriate equipment and/or assistance from another person.

Manages movement of heavyweight freight using forklifts, tugs and other loading/unloading equipment.
Our Client
Our client is a leader in delivery and fulfillment. Empowering customers with global shipping, digital, printing, finishing, and e-commerce solutions.
Connecting people with goods, services, ideas, and technologies. Championing innovation and simplification. Delivering personal attention to the largest and smallest organizations.
Delivering the largest and smallest packages. 6MM+ of them daily. Across town and across the world. By air, sea, and ground.
Committing to your success as much as customer success. Championing your development. Helping you fulfill your career potential.
Earning a Glassdoor rating of 3.7. With 73% saying they would recommend the company to a friend.
Does this opportunity move you? Connect with us!
Experience Required for Your Success
Ability to maneuver packages of any weight above 75 lbs with appropriate equipment and/or assistance from another person

Ability to successfully complete all basic and re currency training

Ability to communicate both timely and effectively, in a noisy operations environment, is required

Ability to lift 75 Lbs.

Ability to work on Monday to Friday between 12AM-8PM
Details
The pay we are offering is 20 per hour. This position may present an opportunity to go permanent.
What Do You Think?
Does your experience reflect what it takes to be successful in this role? Do the work and challenges get you excited about what's possible? Apply here .
Not exactly? Join Our Talent Community (https://jobs.psgglobalsolutions.com/register) , and we'll let you know of additional opportunities.
EOE Protected Veterans/Disability
PSG Global Solutions