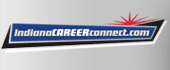 Job Information
CommuniCare Health Services Corporate

Personal Care Partner – Adult Telemedicine

in

Indianapolis

,

Indiana
Convergence Telehealth is currently recruiting Registered Nurses with a passion for delivering high quality, virtual care. As a Personal Care Partner, you will be part of an exciting new model of care utilizing innovative digital health technologies to achieve better outcomes for patients in their homes.
The Personal Care Partner provides an enriched level of clinical triaging and social support with a goal of increasing wellness, preventing illness, and improving outcomes. The Personal Care Partner utilizes Schmitt Thompson triaging guidelines and detailed knowledge of community resources and patient history to respond to all members' needs through on-demand technology in the member's home.
JOB DUTIES & RESPONSIBILITIES
· Triage member calls for both clinical and non-clinical resolution
· Coordinate with providers to ensure appropriate members receive telemedicine services
· Provide remote care coordination to patients via audio/video from the comfort of their own residence/facility
· Utilize advanced technologies to identify and meet enrollee social needs, these needs may include, but are not limited to the following:
Assisting with appointment scheduling

Identifying potential referrals within the community and/or client network

Assisting with transportation or food delivery needs

· Identify/anticipate key health issues for patients in multiple specialties like: Cardiology, Pulmonary and Diabetes.

· Record visit information directly into CRM system

· During downtime from patient calls, there may be some project work related to the development of protocols, initial quality review of previous encounters, or projects to be defined as the role evolves

QUALIFICATIONS KNOWLEDGE/SKILLS & ABILITIES

· Must have valid RN license

· Excellent communication and critical decision making skills

· Good technology aptitude

· As this is a new program, the ability to adapt to a changing environment

· 3+ years of experience

PREFERRED

· Ability to work Fridays and Saturdays

· Experience with geriatric population

· Primary care/internal medicine

· ED or Urgent Care experience

· Telehealth experience

· Knowledge of Marion County, Indiana

· Valid Indiana and/or Ohio license

Benefits

As a Convergence Telehealth employee, you will enjoy remote work with a flexible schedule. We offer full time employees a menu of benefit options from life and disability plans to medical, dental, and vision coverage from quality benefit carriers. We also offer 401(k) and Flexible Spending Accounts.

About Us

Convergence is a complete telehealth and telemedicine technology platform and service company. Convergence services health systems, physician practices, payors, nursing homes, assisted living, and skilled nursing facilities by providing high-quality resources. We provide the full continuum of care by delivering the right care to the right place at the right time. We utilize clinical professionals to provide care to healthcare facilities remotely. At Convergence, we harness the benefits of the latest technology with skilled professionals to improve the lives of whom we care.