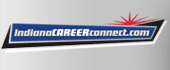 Job Information
DOCS

Pricing Analyst *** COUNTRY*** Home based / office based

in

Indianapolis

,

Indiana
Pricing Analyst * COUNTRY* Home based / office based
Ref #: 25576
Employment type: Permanent - Full-Time
Location: United States
Posted: 06-Jan-2021
Description
DOCS has immediate opportunities for experiencing clinical research contract/grants professional for a Pricing Analyst role.
Description:
Responsible for the development of fair market value for investigator and site fees, according to Company pricing guidelines, and based on adequate scope of work, clinical trial protocol and other clinical trial information.

Act as subject matter expert on the escalation process and lead the global approval escalation of grants as appropriate.

Provide guidance to clinical teams and departmental staff on fair market value questions and assessment requests. Apply fair market value and compliance concepts to unique situations and collaborate as appropriate to reach resolution.

Determine potential needs for pricing amendments and redistribution of pricing reports, as appropriate. Collaborate with other departments to ensure smooth functioning of processes surrounding re-pricing and pricing scenario requests.

Establish country standards for grant development to comply with local practices, customs and regulations. Manage and track unique country aspects to ensure consistency in application of such standards by all team members.

Assume responsibility for all aspects of pricing document and metrics tracking including management of compliance documentation and exception justifications to comply with internal policies and audit requirements.

Work proactively to improve processes and establish refinements that reduce cycle time, create savings and improve efficiency in the initiation of clinical trial sites.

Mentor and train new coordinators and analysts.
Profile:
Bachelors degree in appropriate scientific or business discipline

3- 5 years experience and/or equivalent competencies in pharmaceutical industry/clinical research

Must have a working knowledge of the clinical development process with 2 years of clinical site budget experience

Excellent communication skills (both oral and written)

Experience in the use of industry benchmarking databases and other tools utilized to ensure fair market value in the development of investigator grants

Strong and proven negotiation and problem resolution skills

Fluency in English is required

Must demonstrate innovative spirit, have strong interpersonal skills, and ability to accomplish substantial tasks with minimal supervision
DOCS is the FSP division of ICON Clinical Research. We provide global strategic resourcing and FSP services to the biopharmaceutical and medical device industries. Founded in 1997, DOCS has grown to become the premier resourcing provider for the clinical development industry.
DOCS is an equal opportunity employer - Minorities/Females/Disabled/Veterans and committed to providing a workplace free of any discrimination or harassment.
DOCS