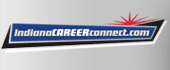 Job Information
Belcan

Project Engineer

in

Indianapolis

,

Indiana
Project Engineer
Job Number: 311292
Category: Engineering & Design SBU
Description: A Project Engineer job in Indianapolis, IN is currently available at Belcan. This person will provide technical execution and project leadership for Design Engineering and Supplier team for customer projects. Will be responsible for project schedule, planning, parts forecasting, risk management and coordination of all the technical activities aimed at assuring project accuracy and budget from conception to completion. Communicate effectively with subordinates and management at all levels, utilizing verbal skills as well as written documents including plans, reports and presentations. Gas turbine experience preferred.
Principal Responsibilities:
· Development of project schedule utilizing MS Project.
· Determines project task and estimates by collaborating with design engineering team, testing
department, purchasing, production, and supply chain.
· Presents presentations on completed requirements and project status to financial boards to obtain
approval for review gates.
· Presents updates on schedules to programs.
· Communicate project status and progress to both internal team and customer.
· Maintains project schedule by monitoring project progress, coordinating activities and resolving
problems to ensure that customer Project Milestones are met.
· Controls project costs by monitoring actual costs and technical progress and update the project work
package as appropriate utilizing Earned Value Management techniques.
· Prepares project to be handed off to production for close of project.
· Contributes to team effort by accomplishing related tasks as needed.
· Ensures project risks are documented and mitigation plans developed in the Risk Registry as necessary.
· Protect confidential information by not communicating, disclosing to, or using for benefit of third parties.
· Write reports and correspondence including customer reports. Present information in one-on-one, small
group, and large group situations to customers, clients, and other employees of the organization.
· Perform other such duties as required.
Requirements:
· Bachelor's degree in an engineering field from an accredited institution or equivalent experience
· Experience of 1-5 years as a Project Manager or Project Engineer. Experience in aerospace industry
and/or with gas turbine engines is desired.
· Must have excellent English skills both oral and written
· Ability to learn quickly and work independently
· Experience with MS Office skills
· Candidate must be well organized and strong attention to detail
· Legal authorization to work in the U.S. is required/U.S. Citizenship only
Location: Indianapolis , IN
Minimum Experience (yrs): 1-5
Required Education: Bachelor (BA, BS...)
Benefits:
Return to search results Email this job to a friend (emailjobs.asp?jo_num=311292)
If you have previously registered with us, pleaseLog in (memberlogin.asp) to apply for this position.
*Logged in members may also add jobs to their job cart