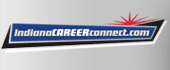 Job Information
Oracle

Senior Manager, Analyst Relations

in

Indianapolis

,

Indiana
Development and implementation of business plans, marketing strategy, and forecasts for a product/service or vertical market.
As a product analyst you will participate in every stage of the product life cycle to ensure product meets the needs of users. Drive the implementation of programs in support of the marketing strategy, business plans, and forecasts for assigned product lines. Maintains current status of customer specifications for existing and future products. Identify, evaluate, and recommend marketing opportunities in support of product line objectives. Drive product functionality delivering high quality product documentation. Lead products through scheduled release assisting others to manage commitments and resources. Measure and report progress and review deliverables.
Job duties are varied and complex utilizing independent judgment. May have project lead role. Demonstrated product/project management experience. Excellent written and verbal communication. Demonstrated product/project management experience. Thrives in fast paced environment Team player. Experience using or implementing Oracle, SAP, or Peoplesoft applications. 5 years related experience and BA/BS degree in marketing or technical major preferred.
Oracle is an Affirmative Action-Equal Employment Opportunity Employer. All qualified applicants will receive consideration for employment without regard to race, color, religion, sex, national origin, sexual orientation, gender identity, disability, protected veterans status, age, or any other characteristic protected by law.
_Senior Manager, Analyst Relations_
Senior Manager, Analyst Relations, is responsible for managing Oracle s Analyst Relations (AR) program for our flagship suite of applications that are seeing exponential growth, change and excitement in Enterprise Resource Management (ERP). We are looking for someone with excellent project management skills, strong relationship-building skills and a track record of executing successful analyst relations, strategic communications, and/or product marketing programs. The ideal candidate must have experience managing cross functional teams in a fast paced environment and the ability to manage multiple projects and priorities.
There are thousands of analysts at hundreds of firms worldwide who are trying to understand and help customers understand the HCM and ERP markets within the new paradigm of cloud computing. Your role, working with the Director, Analyst Relations will be toto inform these analysts and explain how Oracle solutions are superior and to work with these analysts to understand core customer requirements and concerns. You should be creative and curious and able to think out of the box to find the right analysts to get our Oracle solutions and broader Oracle Cloud message across.
You will be responsible for working with the Director, Analyst Relations, to proactively maintainpositive relationships with leading industry analysts and influencers and driving awareness and coverage of Oracle vision, strategy, differentiation and market momentum. This person will support the Director of Analyst Relations, Applications and will work closely with senior executive and functional team leaders across the company. You will also collaborate with other AR managers who cover the Oracle SaaS spaces. In this role, the candidate will have a direct opportunity to impact Oracle results, while also helping to do things differently, bringing in new approaches and innovating AR processes and communications as needed.
This is a highly visible role in a highly competitive environment. Leadership and decision making skills are a must. You must be collaborative. You also have the ability AND the willingness to be an integral part of ateam, participative, a contributor, somebody that complements the existing team.
Responsibilities include, but are not limited to:
Assist with building a plan to execute all aspects of a targeted, global analyst relations program
Develop and maintain positive relationships with a set of key analysts, influencers and internal stakeholders
Manage regular analyst engagements, including strategy days, briefings, inquiries, meetings and events
Educate analysts about Oracle HCM and/or NetSuite ERP vision, strategy, growth and customer success
Provide strategic guidance to product strategy and product marketing teams based on insights gained from analyst research and feedback/input
Manage the creation of presentations and briefing documents for analyst engagements
Interface with local sales executive teams to align to their priorities and to report on AR activities and analysts perspectives
Develop and monitor an analyst report calendar to maximize coverage
Create internal blogs regarding key analyst reports providing the field with ways to leverage these reports
Communicate key analyst reports to the field to assist in sales deals
Contribute to sales strategies based on analyst recommendations and perspectives
Assist sales in managing analyst impact in deals
Support marketing teams with analyst contributions to marketing activities
Periodically communicate program direction and achievements to internal audiences
Professional Experience & Skills Required
5 years of Analyst Relations or Product Management/Marketing experience in Enterprise Software (preferably in HCM, ERP, Enterprise Applications and/or Cloud Software)
Experience working in large, global companies - ability to work through organizational complexity to influence thinking and drive results across disparate geographies and disparate business units
Ability to think across boundaries - work with Development, PR and Product Marketing and distill and deliver messages from those teams back to our own
Know how to explain complex things in a simple way that people can understand
Ability to create and tell a simple customer oriented benefit driven value proposition
Strategic, analytical thinker with strong leadership skills (gravitas )
Strong attention to detail and an ability to manage numerous deadline-driven projects simultaneously
Influencing, negotiating, and relationship management skills
Public speaking and writing skills
Strong organizational skills
Creative thinker with a bias for action
Prefer candidate based in San Francisco area, can live nationwide
Travel
25%
-{PS..1}->
Job: *Marketing
Organization: *Oracle
Title: Senior Manager, Analyst Relations
Location: United States
Requisition ID: 20000AZ0
Oracle