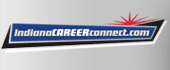 Job Information
TechTrades

Sheer & Press Brake Operator

in

Indianapolis

,

Indiana
Job Description
Job Summary - 1 YEAR EXPERIENCE!
Client is a global leader of innovative tarp systems and accessories for the transportation and agricultural industry. Client is seeking new talent to join their state of the art manufacturing facility on the Southwest side of Indianapolis. The Shear and Press Operator (Sheetmetal Worker) offers starting pay at $17.00.
Position Summary:
The Shear & Press Operator position operates a variety of production machinery in a manufacturing environment. This machinery includes a hydraulic shear, hydraulic brake press, punch press, corner notcher, and door punch lock.
Job Requirements
Requirements:
Working with Metals (steel or aluminum): 1 year (Required)
Reading Blueprints: 1 year (Required)
Hydraulic Shear or Press Machinery (Accurpress, Amada, etc.): 1 year (Required)
Reading Tape Measure 8th's and 16th's: 1 year (Required)
Must be at least 18 years old
Must be able to stand for long periods of time, and must be able to repeatedly twist/bend/kneel/climb/pull/reach/stretch/feel.
Must be able to lift/push/pull up to 50 lbs. repeatedly
Must be able to read blueprints and understand fraction/decimal conversions
Must be legally authorized to work in the US without sponsorship, and be able to pass E-Verify
Posted: 3/26/2020
Category: Manufacturing
Job Type: Contract to Direct