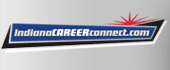 Job Information
BC Forward

SQL Developer - 133811

in

Indianapolis

,

Indiana
This job was posted by https://joblink.maine.gov : For more information, please see: https://joblink.maine.gov/ada/r/jobs/565859 SQL DeveloperBCforward is seeking a highly motivated and experienced SQL Developer at Augusta, MARole: SQL DeveloperLocation : Augusta, MAExpected Contract Duration : 3+ months

Job Description:


+ Under general direction, responsible for designing and/or creating, maintaining, deploying, and managing reports for internal business teams and our customers.


+ Candidates will work collaboratively with IT staff, and business stakeholders to create, maintain, and support SSRS reports and BI dashboards in a compliant, regulated environment.


+ Escalate concerns to project management or Team Lead, assist in determining best practices and provide suggestions on how to improve current practices.


Essential Functions:


+ Duties and Responsibilities (List all essential duties and responsibilities in order of importance)


+ Developing, testing, and deploying SSRS and PowerBI reports to production environments


+ Uses SQL, data models, data element dictionary and schema to perform data and business analysis


+ Work with customers, Business SME's and application development teams to understand reporting requirements and obtain sign off from business stakeholders


+ Provide Level 2 support and fulfilment of service requests for reports, acting as the primary escalation point for the Service Desk


+ Develop and maintain operating procedures and support documentation for reports and the SSRS infrastructure


+ Proactively engage on continuous improvement efforts for SSRS reports and their operation


+ Experience developing sophisticated SSRS reports against complex data sets


+ Ability to define systemic requirements for reports to ensure maintainability and perform acceptance testing


+ Experience diagnosing and resolving errors in complex reports


+ Must have a firm grasp of BI implementation methodologies and must have in-depth experience with the Microsoft BI Stack (SQL Development, Power BI, SSIS, SSRS, and SSAS).


+ This individual is responsible for understanding business data, aggregating data, analyzing data, generating SQL views and procedures, generating reports and dashboards, data governance, and performing quality assurance testing to ensure the data presented is correct.


+ Develop blended Business Intelligence reports, data models and dashboards using data from our major business systems


+ Develop, maintain and support SQL statements, stored procedures, views and SSIS packages.


+ Develop, maintain and support SQL Server Reporting Services (SSRS) reports and Excel spreadsheets


+ Create documentation and best practices


Skills:


+ Knowledge, Skills and Abilities (knowledge, skills and abilities that are necessary to perform the job satisfactorily)


+ 5+ years of experience using Microsoft SQL Server BI Suite and SSRS


+ 3+ years SQL Server version 2014 or higher


+ Analytical skills in a SQL environment


+ Excellent verbal and written communication skills


+ Ability to abide by Gainwell policies


+ Ability to maintain attendance to support required quality and quantity of work


+ Maintain confidentiality and comply with Health Insurance Portability and Accountability Act (HIPAA)


+ Ability to establish and maintain positive and effective work relationships with coworkers, clients, members, providers and customers


Preferred Licensure/Certification:


+ Microsoft Business Intelligence Certification


`` ``

Please share me the updated resumes to


Interested candidates please send resume in Word format Please reference job code 133811 when responding to this ad.


Recommended Skills


Power Bi


Sql Server Reporting Services


Sql Server Integration Services


Sql Server Analysis Services


Business Intelligence


Application Development