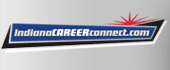 Job Information
Natural Resources Conservation Service

Student Trainee (Public Affairs)

in

Indianapolis

,

Indiana
Summary
Positions are being filled under the Pathways Student Internship Authority which is designed to provide students enrolled in a variety of educational institutions, from high school to graduate level, with paid work opportunities in agencies to explore federal careers while in school. Student Trainees will perform the following duties under direct supervision. Assignments will be developmental in nature and will assist the employee in gaining the competencies necessary for a career.
Responsibilities
Research basic information on specific practices to gain an understanding of natural resources and agriculture.
Develop material into articles for NRCS Public Affairs to distribute to media contacts and shape fact/information sheets using federal templates for dissemination, including posting onto NRCS web site.
Assists with planning, preparing materials, promotional and organizing collaborative partners as needed for meetings, programs, and special events.
Requirements
Conditions of Employment
Qualifications
Applicants must be currently enrolled (or accepted for enrollment) as a certificate or degree-seeking student at a qualifying accredited educational institution recognized by the U.S. Department of Education; Applicants must be enrolled at least half-time as defined by your educational institution; Be planning for or pursuing a certificate or degree in, or related to, the internship opportunity being advertised. Examples of relevant educational fields for this position include but are not limited to: Public Affairs, Public Relations, Communications, Public Administration, Public Policy, or other related disciplines that will allow applicants to qualify for the conversion requirements listed within the vacancy announcement upon graduation. Position Qualifications: Applicants must meet position qualifications requirements as shown below at the time of appointment. The agency must be able to verify that the education was completed successfully before the applicant can be appointed. Below is the education requirement to be qualified for this position: GS-02 Completion of high school or possession of a GED diploma. GS-03 Completion of 1 full academic year of post-high school study. One full academic year of undergraduate education is defined as 30 semester hours, 45 quarter hours or the equivalent as defined by the accredited college or university. One full academic year of graduate education is defined as 18 semester hours or the equivalent as defined by the accredited college or university. Conversion Information: Candidates selected from this announcement may be eligible for non-competitive conversion to a permanent position in the competitive service, provided that all terms of the Internship Program are met and there is an available position. Conversion is not mandatory or guaranteed and is at agency discretion. Pathways Interns may convert to a permanent position for which they qualify for (e.g., GS-0301) as outlined in the intern's Pathways agreement. Upon conversion to the competitive service, this position will have a career ladder up to the GS-9 full performance level. To be eligible for conversion, you must satisfactorily complete all Pathways Program requirements: Complete at least 640 hours of work experience prior to graduation; Complete all mandatory training requirements; Meet performance expectations and be recommended for conversion; Meet suitability requirements; and Meet the position's Qualification Requirements of the associated occupational series as outlined in the U.S. Office of Personnel Management, General Schedule Qualifications Standards. See the link below: https://www.opm.gov/policy-data-oversight/classification-qualifications/general-schedule-qualification-standards/#url=0300-ndx GS-1035 4-year course of study leading to a bachelor's degree
Education
College Transcripts: You must submit a copy of your college transcript or high school diploma/GED certificate as proof that you meet the educational requirements for the grade to which you are applying. You may submit unofficial copies of transcripts at the initial phase of the application process; however, if selected, you will be required to submit official transcripts prior to entrance-on-duty. See "Required Documents" section for more details.
MUST PROVIDE all transcripts/proof of enrollment/acceptance, and/or current class schedule.
All academic degrees or course work must be completed in an educational institution that has obtained accreditation from an accrediting body recognized by the U.S. Department of Education. For a list of schools that meet this criteria, see http://www.ed.gov/
Additional Information
Student Interns must continue to meet the Pathways Program requirements throughout the duration of the appointment. Incumbents will be required to provide proof of continued enrollment and good standing (cumulative GPA of 2.5 or higher on a 4.0 scale) each semester or grading period throughout the internship program. Failure to do so will result in termination of the appointment. Upon completion of all program requirements, Pathways Interns may be converted to a term, career-conditional or career appointment within 120 days following successful completion of all their education; however, conversion is not guaranteed. The full performance level (FPL) of the position to which converted may be up to the GS-09 level. Physical Demands: Work requires regular and recurring physical exertion such as walking on rough terrain, jumping ditches and furrows, climbing steep banks, or negotiating other terrain features. Work Schedules: Selected Interns will be expected to work full-time (40 hours per week) during school summer breaks, and may be allowed to work part-time during the school year, depending on location/state selected. Recruitment and/or relocation incentives may be authorized. Promotion Potential: If you are selected for a position with further promotion potential, you will be placed under a career development plan, and may be non-competitively promoted if you successfully complete the requirements and if recommended by management. However, promotion is neither implied nor guaranteed. Depending on budget, NRCS may authorize a one-time gross housing stipend for the summer if the location selected for is outside the local commuting area of your temporary or permanent address, AND may also provide reimbursement for out-of-pocket expenses necessary to get to and from duty station at the end of the work period (summer). Availability and the gross amount will vary by location. A mobility agreement is required. Position may change duty stations throughout internship and conversion to permanent position. Training/IDP: This position requires 40 hours of formal, interactive training. An Individual Development Plan (IDP) must be completed and approved by the supervisor within 45 days of appointment.