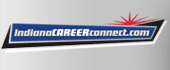 Job Information
Franciscan Health

Supervisor Nursing

in

Indianapolis

,

Indiana
Supervisor Nursing
Operating Room | Franciscan Health
8111 South Emerson Avenue
Indianapolis, IN 46237
Full-Time
Bachelor's Required
Days
1 Saturday per month
WHAT WE NEED
Personnel supervisor
WHO WE ARE LOOKING FOR
This is a general management position with the bonus of knowing your work is ultimately improving people's lives. Managing in a hospital environment requires supporting staffing, working with vendors, handling budgets etc. It also gives you the opportunity to direct operations that directly impact the health care of others.
Do you have strong leadership skills? Are you a good communicator? Do you enjoy working as part of a team? If so, consider working in a place where you can make a difference.
WHAT YOU WILL DO
Prepare, supervisor and control budget, monitor and analyze variances.

Direct employees to meet all mandatory Human Resource requirements.

Complete performance appraisal of staff members.

Quality compliance.

Strong leadership skills.

Oversee the process of assuring the clinical competence of personnel.
WHAT IT TAKES TO SUCCEED
Identify personal learning needs. Seek opportunity for continued learning.

Utilize time productively.

Practice leadership.

Demonstrate flexibility in staffing and adaptability to changes in patient care practice.

Exercise safe judgement in decision making.
WHAT WE'RE LOOKING FOR
3-5 Years Experience
License(s): Registered Nurse
Certification(s):
Travel: Never or Rarely
EQUAL OPPORTUNITY EMPLOYER
It is the policy of Franciscan Alliance to provide equal employment to its employees and qualified applicants for employment as otherwise required by an applicable local, state or Federal law.
Franciscan Alliance reserves a Right of Conscience objection in the event local, state or Federal ordinances that violate its values and the free exercise of its religious rights.
Franciscan Alliance is committed to equal employment opportunity.
LEADERSHIP ​​​​
Indianapolis, IN, US, 46237
Full-Time
Never or Rarely
employmentType: Full-Time
Days
Indianapolis
IN
46237
8111 South Emerson Avenue