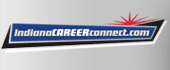 Job Information
Sallie Mae

Technical Architect

in

Indianapolis

,

Indiana
Technical Architect
Indianapolis, IN
Who we are:
Sallie Mae is proud to help Americans aspiring to create the life they imagine—whether that means helping them make college happen, or other endeavors they pursue to invest in their future. Our colleagues across departments and across the country are united in our passion and our customer-first approach. Whether you want to join a growing company, be part of an agile workforce, or gain new skills—you're in the right place.
What You'll Contribute
The candidate will be a well-rounded Senior Level IT administrator responsible for ServiceNow development and administration to help lead further adoption of ServiceNow and enable IT and Business partners to leverage AWS Cloud to the best possible extent with ease, security, and stability. In this role, the candidate will develop custom applications in the ServiceNow platform to support critical business functions in addition to furthering the implementation of IT operations management modules of ServiceNow. Familiarity with SDLC and designing solutions that follow the ITIL and Agile frameworks, plus the ability to develop, and implement is necessary. The ideal candidate will be looking for continual growth, can think strategically and perform tactically, and most importantly, wants to make a positive difference to the people around them. The position will be encouraging the use of ServiceNow, Ansible and several AWS Native APIs to promote and foster automation and self-service initiatives.
The candidate must be comfortable communicating with a wide variety of personnel including vendors, application development, business and upper management. This position will interface with Infrastructure/Operations staff and Application Development personnel, so a strong knack and desire to provide solutions using ServiceNow is required. Although this is not an OS, or network or storage admin position, a good working knowledge of these disciplines is necessary to promote ServiceNow integration. The ability to code/script to help with automation or troubleshooting activities is essential. Familiarity with DevOps and Agile from an infrastructure and operations perspective is a plus.
The candidate must be comfortable communicating with a wide variety of personnel including vendors, application development, business stakeholders, and upper management
This job is part of a medium sized team of experienced IT professionals.
The candidate will have 7+ years of experience in large and fast paced IT environment.
What You'll Do
Description
• Designs and develops solutions within the ServiceNow platform to include modifications of applications, forms, workflow, interfaces, and any other customization
• Creates and configures Business Rules, UI Policies, UI Actions, Client Scripts and ACL's including advanced scripting of each.
• Creates and uses REST APIs to talk to external systems including AWS CI/CD Pipelines, VSTS/ADO, Ansible etc.
• Creates and uses lambda functions in AWS to augment or enhance ServiceNow functionality where needed
• Collaborates with DevOps and infrastructure teams to create sound automation solutions using orchestration. Troubleshoot automation issues and find practical solutions to address barriers, enabling forward movement in the application lifecycle.
• Creates and configures Notifications, UI pages, UI Macros, Script Includes, Formatters, etc.
• Develops systems integrations and process automation. Advise functional and admin teams on design, development, and overall ServiceNow best practices.
• Prepares and maintains up to date documentation for internal customers detailing configuration of deployed solutions
• Leads medium/large size projects.
• Works with Amazon technical partners, solutions, and services.
Required Qualifications:
What You Need to Succeed
Being focused on our customer helps us to deliver a lasting impression and instill trust. Through collaboration and teamwork, we are able to communicate effectively across departments leading to better decision quality. We hold ourselves to the highest standards ensuring accountability in all we do to deliver on our mission and shared values.
What You Have
Minimum:
• Bachelor's degree or equivalent experience.
• 7+ years in large cloud environments.
• 8-10 years of related application development experience
• 3+ years of ServiceNow development experience
• Demonstrated ability to manage IT infrastructure projects.
• Demonstrated ability to communicate at all levels within an organization.
• DevOps/Agile practitioner & Cloud development experience
• Experience with ServiceNow AD, LDAP, and Single Sign On integration.
• Automated Systems Deployment/Management expertise.
• Service Oriented architecture and web services integration (SOAP, WSDL). REST is preferred
• Must possess initiative with strong analytical, problem solving skills, and ability to make complex decisions in potentially ambiguous situations
• Ability to work independently or as part of a team
• Strong leadership qualities and strategic skills
• Prioritization of time-management skills; Ability to execute tasks in a high-pressure environment is critical.
• Ability to work with both entry level personnel and Senior level executives.
• Accountability - Hold self and others accountable to meet commitments.
• Collaboration - Build partnerships and work collaboratively with others to meet shared objectives.
• Communication - Develop and deliver multi-mode communications that convey a clear understanding of the unique needs of different audiences.
• Customer focus - Build strong customer relationships and delivers customer-centric solutions.
• Decision quality - Make good and timely decisions that keep the organization moving forward.
• Instill trust - Gain the confidence and trust of others through honesty, integrity, and authenticity.
Preferred:
• Strong aptitude/skills in communication, presentation, and information technology.
• Demonstrated successful client interaction skills.
• Mix of consulting and operational experience working in a DevOps/Agile environment.
• Understanding of Information Technology Infrastructure Library (ITIL) framework.
• Solid understanding of software life-cycle and software engineering best practices, including specification, documentation, configuration management, testing and quality assurance.
• Strong ability to learn new technologies in a short time
• Ability to influence others using reasoning, persuasion, and negotiation.
• Work experience in a DevOps/Agile culture.
• Experience with AWS Cloud
• Major coding languages – JavaScript/ C#
• HTML, CSS, JSON, Bootstrap, Python experience
• Relational DB experience such as Oracle, MS Sql Server, etc.
What You'll Get at Sallie Mae:
Comprehensive Compensation and Healthcare Benefits (Medical, Dental, Vision plans)

Financial Well-being : 401(k) company match, employee stock purchase plan, and basic life insurance and short-term disability are provided to employees at no cost

Work/Life Balance : Paid time off, time off to volunteer, and tuition reimbursement. In addition, after 6 months of employment, primary caregivers receive 12 weeks of 100% fully paid time off and secondary caregivers are eligible for 4 weeks of 100% fully paid time off, for birth or adoption

Wellness : Fitness centers/gym subsidies, free Fitbits with step challenges, and wellness education
Sallie Mae is proud to be an equal opportunity (EEO) employer. All qualified applicants will receive consideration for employment without regard to race, color, religion, sex, gender, sexual orientation, national origin, age, genetic information, gender identity, disability, Veteran status or any other characteristic protected by federal, state or local law. If you'd like more information about your EEO rights as an applicant, please click here. EEO is the Law Supplement. Click here to view the U.S. Pay Transparency Policy.
Sallie Mae