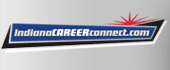 Job Information
Masco Corporation

Trade Sales Analyst Internship

in

Indianapolis

,

Indiana
Job Description
Are you someone who likes to build reports and work in excel? Do you have a keen eye and thrive on data accuracy and integrity? The Trade Sales Analyst Internship program is designed to provide you with an understanding of how critical it is to have consistent and accurate data in a system. It will also help you to understand Key Performance Indicators and the value they provide to an organization. If you enjoy learning new systems and team collaboration, then we would love to have you join our team!
Responsibilities:
Key Performance Indicator (KPI) Calculation and Distribution: Refresh data pulls and update calculations to understand which metrics the team exceeded or fell short as compared to the monthly goals. Distribute the results monthly to the broader team and provide insights and supportive analytics on the results.

Salesforce Data Entry: Consolidate lead opportunities from external sources and enter the sales leads into Salesforce.

Salesforce Data Integrity: As so many users enter new customers or leads and opportunities into Salesforce, duplicate entries for the same customer occurs. It is important that we only have each customer in our system once so that we can accurately track and record the status of each customer. You will help us by performing data integrity validation checks and updating the system as needed.

Job Quote Rollforward: As job quotes expire after a year, we will need to rollforward and extend some of the jobs that have not yet been executed. You will roll quotes forward in the system, in order to keep them active.

PowerBI Report Creation : Reports and data are important to the sales team as it helps them understand where we are successful and where we have opportunities. Building reports in PowerBI allows us to create a report once and auto update the report daily. We need your help to further build reports that will drive sales.
Education & Experience:
This position would be a fantastic opportunity for students in Business Management, Accounting or Finance.

Analytical skills and Excel experience would greatly benefit this individual.

Attention to detail, continuous improvement, and analytical agility skills will help you attain a successful internship.

Ideal candidate will exhibit a high degree of professionalism characterized by sound, independent judgement, high standard of ethics, and strong sense of initiative and commitment for results.
Company
Delta Faucet Company
Shift
Full or Part Time
Part time
Masco Corporation (the "Company") is an equal opportunity employer and we want to have the best available persons in every job. The Company makes employment decisions only based on merit. It is the Company's policy to prohibit discrimination in any employment opportunity (including but not limited to recruitment, employment, promotion, salary increases, benefits, termination and all other terms and conditions of employment) based on race, color, sex, sexual orientation, gender, gender identity, gender expression, genetic information, pregnancy, religious creed, national origin, ancestry, age, physical/mental disability, medical condition, marital/domestic partner status, military and veteran status, height, weight or any other such characteristic protected by federal, state or local law. The Company is committed to complying with all applicable laws providing equal employment opportunities. This commitment applies to all persons involved in the operations of the Company regardless of where the employee is located and prohibits unlawful discrimination by any employee of the Company.
Masco Corporation is an E-Verify employer. E-Verify is an Internet based system operated by the Department of Homeland Security (DHS) in partnership with the Social Security Administration (SSA) that allows participating employers to electronically verify the employment eligibility of their newly hired employees in the United States. Please click on the following links for more information.
E-Verify Participation Poster: English & Spanish at https://e-verify.uscis.gov/web/media/resourcesContents/E-VerifyParticipationPoster_ES.pdf
E-verify Right to Work Poster: English at https://www.uscis.gov/sites/default/files/USCIS/Verification/E-Verify/E-VerifyNativeDocuments/RighttoWorkPosterEnglish.pdf , Spanish at https://www.uscis.gov/sites/default/files/USCIS/Verification/E-Verify/E-VerifyNativeDocuments/RighttoWorkPosterSpanish.pdf
#LI-DNI
Masco Corporation is a global leader in the design, manufacture and distribution of branded home improvement and building products. Our products enhance the way consumers all over the world experience and enjoy their living spaces. Our portfolio of industry-leading brands includes Behr® paint; Delta® and Hansgrohe® faucets, bath and shower fixtures; Kichler® decorative and outdoor lighting and HotSpring® spas, to name a few.
At Masco, we believe in better living possibilities—for our homes, our environment and our community. Across our businesses and geographies, we seek out these possibilities to grow ourselves, enhance our consumers' lives, create returns for our shareholders and improve the world around us. We believe a strong, supportive presence in the communities where we live, work and do business is vital. We partner with organizations that are as driven as we are to support the growth of our communities, encourage and enable equity and provide safe, affordable housing for all families.
Masco Corporation