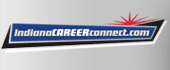 Job Information
Trans-Care

Transporter

in

Indianapolis

,

Indiana
Trans-Carethrives as a "customer service" culture. We define the "customer" differently than some in our industry in that we consider not only our patients our customers, but also the people who ask for our help in transporting the patient from one place to another. We offer superior customer services not just in the ambulance but also on the telephone, through scheduling software, and true partnerships with facilities and healthcare providers.
Minimum Requirements:
A valid Indiana Chauffer, Public Passenger Chauffer or passenger CDL with a good driving record

Full BMV Report

Criminal background check, and other checks will be required prior to hiring.

We reserve the right to request a pre-employment drug screen if we choose.
Duties and Responsibilities
The Transporter will operate and care for his/assigned vehicle in a prudent and responsible manner.

The Transporter will respond to all transportation calls by dispatch in an appropriate time frame.

The Transporter will be familiar with local geography and facilities so as to provide efficient transportation without unnecessary delay to clients.

The Transporter will know and follow all Trans-Care policies and procedures.

Protect the privacy of all patient information in accordance with Trans-Care's privacy policies, procedures and practices, as required by federal and state law, and in accordance with general principles of professionalism as a health care provider.

Report any concerns regarding polices and procedures on patient privacy and any observed practices in violation of those polices and procedures to the Privacy Officer.

Actively participate in privacy or other training and communicate privacy policy information to coworkers, students, patients and others in accordance with Trans- Care's policy.

The Transporter will strictly observe and follow all safety procedures as they relate to vehicle operations and/or customer safety.

The Transporter will be courteous and professional to clients and to associates at all times while on duty.

The Transporter will be responsible to check, account for, and be responsible for all basic equipment on his/her vehicle.

The Transporter will maintain a professional appearance and demeanor at all times while on duty or while off duty and wearing a Trans-Care Uniform.

The Transporter will operate his or her assigned vehicle under the laws of the State of Indiana and the policies of Trans-Care.

The Transporter will complete and turn in all unit check out documentation relating to client transport to the Operations Supervisor on duty at end of each shift.

The Transporter will complete and turn in all required paperwork related to his vehicle, fuel and/or collected fares to the proper area.

The Transporter will advise of all vehicle problems and submit the proper forms necessary for correction to the Operations Supervisor.

The Transporter will also perform any reasonably related duties as prescribed by his or her supervisor.

This description is not intended to be all inclusive and may be modified from time to time as circumstances and business necessity dictates.