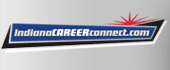 Job Information
Franciscan Health

Utilization Review Coord

in

Indianapolis

,

Indiana
Utilization Review Coord
Integrated Case Management | Franciscan Health
8111 South Emerson Avenue
Indianapolis, IN 46237
Full-Time
Bachelor's Required
Days
RN Bachelors degree required. Must be from an accredidted Nursing School.
WHAT WE NEED
Multi-tasking review coordinators
WHO WE ARE LOOKING FOR
Utilization review for patient care is not for the faint of heart. It can be a confusing field with as many different situations as there are patients. If you're good at figuring out the details, chasing down the right people, and coordinating documents – we have a position that needs your skills. This is a specialized coordinating position with a mission: ensuring the best quality care for our patients.
Are you a good collaborator? Do you have strong communication skills? Are you a critical problem solver? Do you want to be part of a team providing high quality, faith-based healthcare? We have a special place waiting for you.
WHAT YOU WILL DO
Complete medical necessity review of charts.

Communicate with insurance companies when indicated to provide clinical reviews to obtain authorization for hospital stays.

Refer cases not meeting InterQual/Milliman criteria to Physician Advisor for evaluation and follow through with recommendations.

Consult with the physician whenever admission or continued stay does not meet approved criteria and cannot justify the admission or continuation of hospitalization.

Monitor and complete cases as identified on initial, concurrent and discharged review work queue.

Monitor and complete cases on the Stop Bill, Auth Cert Pending Discharged work queues, as well as others as identified by supervisor.

Actively communicate with and assist Case Managers

Support compliance with HFAP, State, and Federal Agencies for assigned areas.

Keep abreast of current trends in Utilization Review and Managed Care processes.

Maintain current knowledge of Medicare, Medicaid, and third party payor rules.

Maintain accurate, concise, and timely documentation in Epic.
WHAT IT TAKES TO SUCCEED
Excellent communication and organizational skills.

Strong critical thinking and problem solving skills.

Knowledge of complex disease management and Epic.

Experience with Word and Excel.

Match interactions and activities to the developmental level and emotional state of the patient services on the assigned unit.
WHAT WE'RE LOOKING FOR
3-5 Years Experience
License(s):
Certification(s):
Travel:
EQUAL OPPORTUNITY EMPLOYER
It is the policy of Franciscan Alliance to provide equal employment to its employees and qualified applicants for employment as otherwise required by an applicable local, state or Federal law.
Franciscan Alliance reserves a Right of Conscience objection in the event local, state or Federal ordinances that violate its values and the free exercise of its religious rights.
Franciscan Alliance is committed to equal employment opportunity.
NURSING SERVICES ​​​​
Indianapolis, IN, US, 46237
Full-Time
employmentType: Full-Time
Days
Indianapolis
IN
46237
8111 South Emerson Avenue