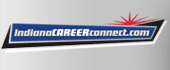 Job Information
Oracle

Video Editor: Product Demos & Overviews

in

Indianapolis

,

Indiana
Production and direction of TV based Corporate communications and events.
Responsible for all levels of video production including script writing, field and studio production, post production.
Job duties are varied and complex, needing independent judgment. May have project lead role. 5 years relevant work experience. BS/BA degree.
Oracle is an Affirmative Action-Equal Employment Opportunity Employer. All qualified applicants will receive consideration for employment without regard to race, color, religion, sex, national origin, sexual orientation, gender identity, disability, protected veterans status, age, or any other characteristic protected by law.
Every day, enterprises around the world focus on how to help their employees work simpler and smarter. And while enterprises are as diverse as the people in them, ranging from global manufacturing concerns, to healthcare companies taking care of the elderly, to renowned universities, and even one of the fastest growing cities in the world, they all share many core needs. They need to take care of their employees and their families by putting them in control of their benefits. They need to connect employees with their customers so they in turn can thrive. They need to thoughtfully manage their valuable resources. They need to work efficiently with the vendors they depend on. And so much more.
Helping everyone work simpler and smarter means letting enterprises focus on what makes each of them special. They focus on what they are best at, and in turn, let Oracle do the rest. The scope of our opportunity is enormous. At Oracle, we are committed to creating a state-of-the-art consumer-grade enterprise experience that connects, empowers and delights our users, and is the factor that distinguishes our software from the competition.
Yes. We are absolutely serious. And we can t do it without your help. We need thoughtful, talented, multi-faceted Producers who love empowering technology users to join our team.
Here is the kind of person we re looking for.
You thrive on working well with others. You make the people around you better. You love to collaborate with creatives and producers but are just as comfortable working with various stakeholders across a global landscape.

You get stuff done.

You have a successful track record of creative problem solving for technical and creative challenges.

Ability to describe technical concepts to artists, project managers and stakeholders in relatable terms.

Flexible, adaptable, open to change in a rapidly changing work environment.

You think systemically because you know that creating a coherent experience requires it. But you know when the system needs to expand to accommodate a user s varied conceptual model. And you know when to do something completely unique to create an arresting and product-defining moment that makes users ooh and aah.

You do not already know everything, and you love to learn. You are inspired by helping users solve their problems. You love finding out you are wrong. You consume large amounts of quantitative and qualitative data to constantly refine your assumptions.
You might have learned your craft via formal training or via on-the-job training. For most candidates, it is a combination of both. As long as you have experience and passion doing this work at the highest level, we would love to talk to talk to you and see a portfolio of the work you are most proud of.
Our main studio is in our Silicon Valley headquarters, but this position is open for remote employees.
ABOUT OUR OPENING
/Editor:/
We are looking for an Editor /Motion Graphics Artistto join theOracle Studios, an in-house marketing video team, totake the lead on all components of post-production from kick-off to delivery. The Video Editor/Motion Graphics Artist will work collaboratively alongside our Creative Directors, Producers, PMs, to create content that makes an impact.
As an Editor, you will be responsible for using your editorial experience to design engaging videos for a wide variety of audiences. You will need to be able to thrive as a self-starter while thinking of ways to improve processes and manage production timelines.We are in a perpetual state of preparing, full-on production, and finishing/delivering. The ideal candidate is a highly motivated, organized individual with experience in all aspects of post-production.
Strong organization and communication skills are required, as well as the ability to offer unique creative solutions, manage/negotiate the expectations of your team and your business partners, drive high levels of design performance in a high-velocity/high-volume work environment, and stay in active communication with the creative teams, as well as internal and external business partners.
CORE RESPONSIBLITIES
Working with Post-Supervisor, Creative Directors, Producers, and PMs to deliver bar raising work

Owning projects from inception to final delivery

Delivering end-to-end creative on a diverse range of projects including demo/overview videos, customer success stories, sales referencing, and social edits.

Working with editorial tech staff to develop internal editorial processes to streamline production.

Learning and enhancing our creative capabilities through the use of new tech and tools.

Ability to succeed under tight deadline pressure with strong communication, time management and organizational skills.

Being an overall creative bad ass
QUALIFICATIONS
Minimum of 7 years professional editorial experience

Expert level knowledge of the usual suspects (Premiere, Photoshop, and Encoder) with advanced knowledge of After Effects

Advanced level knowledge of color grading practices

Experience with sound design and general audio best practices is both expected and appreciated.

Experience with modern encoding and delivery practices

Experience with project management tools and Digital Asset Management systems. Naming convention process experience a plus.

A sample of your strongest creative work is required and matters more than anything on here.
Job: *Marketing
Organization: *Oracle
Title: Video Editor: Product Demos & Overviews
Location: United States
Requisition ID: 20000GEG
Oracle