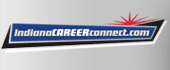 Job Information
Harland Clarke

Digital Press Operator-2nd Shift

in

Jeffersonville

,

Indiana
Harland Clarke is a leading provider of customer engagement solutions that help connect businesses and people how, when, and where it matters. The company offers payment tools such as checks and cards; and marketing services such as deposit and loan acquisition programs, digital marketing, performance analytics and promotional products for businesses. It deploys these solutions holistically, across print, phone, and digital channels, ensuring that the customers of its world-class client base enjoy a consistently superior experience. Harland Clarke is a wholly owned subsidiary of Vericast ( http://www.vericast.com ). For more information, visit www.harlandclarke.com or follow Harland Clarke on LinkedIn (https://www.linkedin.com/company/harland-clarke/) and on Twitter (https://twitter.com/harlandclarke) @HarlandClarke.
Rewards
· Take charge of your future with our generous 401K savings plan with company match, which is vested from day one.
· Participate in our company wide well-being program that also serves to lower your annual health insurance premiums.
· Explore new education opportunities with our tuition reimbursement plans.
· We offer work-life flexibility, meeting personal obligations along with professional success.
JOB SUMMARY
Responsible for the coordination of print jobs for the InTouch process. Releases Host jobs to printer processes job tickets and is responsible for system reports.
KEY DUTIES/RESPONSIBILITIES
Releases jobs from the manufacturing system to the printer. 5%

Responsible for all system reports and quality inspection forms deemed pertinent to the operation. 5%

Performs minor maintenance functions as follows: replace transfer assist blade; adjust bar-code reader and air knife; and replace MICR toner bottle and clean sensors. 5%

Performs other job duties as assigned. 5%

Creates host jobs, processes job tickets, sorts work by InTouch printer, and prioritizes job tickets for maximum efficiency. 10%

Gathers and loads stock necessary for the completion of jobs. 15%

Produces documents using the InTouch printer and performs quality inspection of all work processed. 55%
EDUCATION
High school diploma or equivalent.
EXPERIENCE
Experience with windows based programs

Prior printing experience is helpful

Must be able to multi-task and utilize multiple systems

Must be detail oriented analytical and have strong problem solving skills

Must have good verbal and written communication skills
COMMUNICATION AND CONTACTS
Communication with Team Members, Team Leaders, Maintenance personnel, and Process Quality employees
DECISION MAKING
Coordination of jobs to printers and products to run at specific times.

Must be able to coordinate with Maintenance personnel and Team Leaders during machine downtime to ensure that time is maximized.
2nd Shift, Monday - Friday 2:30pm -10:30pm
All team members are responsible for demonstrating the company's Core Values at all times and for using Performance Excellence principles to continuously improve effectiveness, efficiency, products, and services. This includes, but is not limited to, participating on improvement teams, recommending and implementing improvement ideas, and participating in training and other activities to keep up to date on processes, information, etc.
All team members are responsible for supporting and complying with internal and external audits, to include providing information, performing assigned tasks to ensure compliance, and preparing and maintaining evidence that key duties identified as internal controls have been performed.
All team members are responsible for supporting and complying with safety and security policies to promote a healthy working environment.
Vericast is an equal opportunity employer. All qualified applicants will receive consideration for employment without regard to race, color, religion, sex, national origin, disability status, protected veteran status, or any other characteristic protected by law.
Applicants who have disabilities may request that accommodations be made in order to complete the selection process by contacting our Recruiting Administrator directly at 616-541-3145.
Harland Clarke considers applicants for all positions without regard to race, color, creed, religion, national origin or ancestry, sex, sexual orientation, gender identity, age, disability, genetic information, veteran status, or any other classifications protected by law. In addition, Harland Clarke will provide reasonable accommodations for qualified individuals with disabilities by contacting our recruiting coordinator,, [[recruiterName]] at [[recruiterPhone]] .
EEO is the law. To review your rights under Equal Employment Opportunity please visit: (https://valassis.csod.com/ATS/JobRequisition/JobAd.aspx?Mode=1&lang=1) www.dol.gov/ofccp/regs/compliance/posters/pdf/eeopost.pdf .