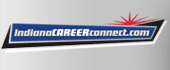 Job Information
Knipper

Patient Care Coordinator

in

Jeffersonville

,

Indiana
Join a growing company!!!
At KnippeRx, our most valuable resource is our people. Our employees are what differentiate us most from our competition.
We want every Knipper employee to be successful in their career, to learn and grow, and to be well compensated for their efforts.
Great pay! NO weekends! Family-culture!
SIGN-ON BONUS AVAILABLE ON SELECT POSITIONS!
Typical schedule will be within 8am to 8pm (Monday though Friday)
The Patient Care Coordinator is responsible for the overall coordination and processing of patient medication orders, to include order intake within regulatory boundaries, customer service coordination, and pharmacy technician duties as defined by policy and regulation and while under the supervision of a pharmacist.
Assist the Pharmacist in reviewing, processing, preparing, filling, labeling and dispensing of medications, supplies and the provision of pharmaceutical care.

Verify information on prescriptions received prior to processing (correct prescribing MD, name of patient, patient information, medication, dose, quantity, number of refills).

Perform order entry of new and refill prescription orders

Complete prior authorizations to ensure medication orders will be covered by insurance plans.

Attend to customer's needs and requests regarding their prescription while securing HIPAA information

Answer questions and requests, responding to and referring inquiries to the Pharmacist.

Provide high quality customer service to patients and doctors while protecting patient confidentiality.

Communicate as necessary with patients to determine general health status, medication compliance, drug and supply inventory, and overall coordination of care and service (custom assessment in software system) as applicable.

Prepare and maintain patient profile, medication administration records, and other documents as needed with notation for pharmacist's review.

Select drugs from stock for preparation and presentation to pharmacist.

Place pharmaceutical products in appropriate containers and affix labels to container.

Prepare supportive prescription paperwork for home delivery.

Account for delivery receipts for all delivered prescriptions.

Answer telephone for patient refill request and related pharmacy business.

File prescriptions according to their schedule class.

Order and receive pharmaceutical products and verify against invoice.

Follow HIPAA and PSEUDOEPHEDRINE law guidelines and any other local or federal laws.

Maintain all records including prescription logs and related files.

Maintaining Pharmacy inventory by checking pharmaceutical stock to determine inventory level; anticipating needed medications and supplies; placing and expediting orders; verifying receipt;

Perform expiration dating review of all medications on a scheduled basis and prepare outdated medication for destruction according to procedure.

Prepare and submit claims for account to ensure timely reimbursement and resubmit rejections as needed.

Resolve account discrepancies and identify delinquent accounts by working aging timely

Post payments to ensure accurate payment status and accurate account activity.

Evaluate all completed prescriptions/authorizations to ensure that the appropriate information has been obtained to allow for reimbursement as well as compliance with applicable standards and regulations.

Perform follow up on all outstanding prescriptions/authorizations and generate renewal prescriptions to follow up to obtain re-authorization in a timely manner.

Pursue customer for payment obligation should insurance default as permitted by law or contractual relationships.

Perform problem solving on Refill Too Soon orders.

Make outbound calls to inform prospective healthcare providers about KnippeRx and to obtain new business.

Perform Quality Assurance checks on automated technology specific to pharmacy and shipping requirements

Perform all other duties as assigned.
REQUIRED EDUCATION AND EXPERIENCE:
High School diploma or equivalent

Two (2) years of previous pharmacy technician experience with exposure to all functional areas (order entry, medical records, filling, inventory, returns, etc.)

One (1) of experience providing customer service to internal and external customers, including meeting quality standards for services

Completed a pharmacy technician training program approved by the Indiana Board of Pharmacy or nationally certified through the PTCB or another approved certifying agency

Registered and licensed pharmacy technician by the Indiana Board of Pharmacy

Advance knowledge of medical terminology (including sig codes and Roman numerals), brand and generic names of medications' and general pharmacy terminology

Ability to read, write, speak and understand the English language
PREFERRED EDUCATION AND EXPERIENCE:
One (1) year of previous specialty pharmacy technician experience

Nationally certified through the PTCB or another approved certifying agency

Pharmaceutical inventory control experience

Customer service evaluation and satisfaction experience

Knowledge of insurance procedures

KNOWLEDGE, SKILLS & ABILITIES:

Excellent verbal and written communication skills

Excellent interpersonal skills

Excellent customer service skills

Excellent problem solving skills

Excellent organization skills and detail oriented

Excellent typing/keyboarding skills

Ability to learn from a variety of techniques

Ability to accept ambiguity at times and apply decision making skills to determine course of action

Ability to follow established process flows

Ability to perform accurately and efficiently when imputing information

Ability to effectively multi-task

Strong computer skills including Microsoft Office products

Basic math skills

Data entry, medical records and dispensing systems and equipment

Ability to possess and obtain knowledge of drug names – generic and trade

Ability to recognize subtle differences in names and numbers

Ability to work effectively in highly stressful situations, exhibiting flexibility in changing situations
PHYSICAL REQUIREMENTS:
Location of job activities 100% inside

Noise and/or vibrations exposure

Reaching (overhead), handling, and feeling

Stand and sit for prolonged periods of time

Lift, carry, and move up to 50 pounds

Reasonable accommodations may be made to enable individuals with disabilities to perform the essential functions.
ID: 2020-1826
of Openings: 4
Street: 200 Patrol Road