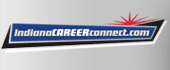 Job Information
Staff Management | SMX

Warehouse, Assembly, and Forklift - Jeffersonville IN

in

Jeffersonville

,

Indiana
With Staff Management | SMX, you'll get a weekly paycheck, learn new skills, meet new people, and work with a great management team in a clean and safe environment.
Limited positions available on all shifts! On site Interviews with immediate on the spot job offers- Safe work environment with social distancing practices. Immediate positions! Pay starts at $13.50 with advancement opportunities! Weekly paychecks! Paid training! Guaranteed 90 day probationary period!.
Industry: Manufacturing.
Duties: Preference will be given to applicants who provide a resume and/or demonstrate applicable experience. Assembly associates will be responsible for the assembly of residential and industrial style filters. Awareness of safety rules and regulations is critical. Candidates must be able to maintain and record production data.
Employment Types: Temp to Hire, Full Time.
Recruiting Center: 7674 SMX Recruiting, 100 River Ridge Circle, Jeffersonville, IN 47130.
Work Location: SMX Office, 100 River Ridge Circle, Jeffersonville, IN 47130.
Job Types: Assembly, Forklift Operator, General Warehouse, Material Handler.
Shifts: 2nd Shift, 1st Shift, 3rd Shift, All Shifts.
Attributes: Background Check, Drug Test, Stand for Shift Duration, Must be at least 18 years old.
Benefits: Casual Dress Code, Paid Training, Weekly paychecks, Direct Deposit or Cash Card pay options, Medical / Dental Insurance.
Lifting Requirements: Able to Lift 40 pounds.
Education Required: No Education Requirement.
Starting Wage: $13.50.
Pay Rate: COMPETITIVE RATES!!!!.
Required Skills:
All associates must be able to lift up to 40 lbs. regularly, be able to stand for long periods of time. Effective communication is important to the production process and associates will be expected to be able to record production data.
Associates will be working in a manufacturing and production environment. This includes exposure to excessive noise, fumes, and dust particles.
SM | SMX is an equal opportunity employer and all qualified applicants will receive consideration for employment without regard to race, color, religion, sex, national origin, disability status, sexual orientation, age, gender identification, protected veteran status, or any other characteristic protected by law.
Staff Management | SMX