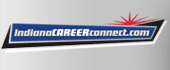 Job Information
Fiat Chrysler Automobile

Sr. Application Support Specialist – Kokomo Engine Plant

in

Kokomo

,

Indiana
Sr. Application Support Specialist – Kokomo Engine Plant
Job ID:1041640
Career Area:Information Technology
Job Category:Information Technology-Information Communication Technology
Location:Kokomo,IN
46901,US
Date Posted:October 22, 2020
Brand:FCA Group
ApplyRefer A Friend
Share this job
Share on Facebook

Share on Twitter

Share on Linkedin

Share by Mail
Job Overview
Qualifications
The Senior Application Support Specialist provides technical and project support for plant ICT applications and daily activities for the ICT Complex. The Specialist assists in support of corporate ICT sponsored application integration, change management, incident management and problem resolution, meeting the objectives of manufacturing while minimizing lost production due to ICT related issues. The person in this role provides line of business support interfacing with ICT team, Manufacturing Engineering and both salary and hourly business partners as well as day-to-day production support for ICT systems, manufacturing and ICT launch activities and upgrades, while executing the ICT strategic direction. The Specialist performs implementation and 1st level support of mission critical plant applications. This includes a functional knowledge of all plant applications used by local plants, ability to troubleshoot system issues, manage and/or configure application and application access. This includes but is not limited to, FIS, MPTS, UPS, Royal Tool, Andon, OPC Data Acquisition and MDT plus launch support related to planning, engineering, design, testing, approvals, funding and integration of ICT systems, working with Manufacturing Engineering and ICT launch teams. This position is responsible to integrate ICT systems during launch from concept into the production environment while following appropriate change management procedures; monitor ICT complex systems maintaining all activities – facility maintenance; assist ICT hardware and software, including inventory, asset management, repair, disposal, warranty and replacement; and assist in planning and execution of WCM Data Center audit, compliance, and remediation. The Specialist will analyze business processes and make recommendations for improvements; interface with plant and ICT management to obtain requirements and resolve related issues; adhere to governance by maintaining ICT standards and guidelines within the local ICT infrastructure; ensure all technologies that are incorporated into the physical environment are approved for use; and follow change control, processes and changes. The selected candidate will ensure that service performance agreements are met, and issues are escalated as appropriate and will fulfill WCM goals and requirements as defined by local plant management and the ICT organization as required (Kaizens, suggestions, etc.).
Basic Qualifications:
Bachelor's degree in Engineering /Computer Science or Information Technology (IT) related field

Minimum 3 years of manufacturing ICT experience or related field

Experience managing local and wide area network infrastructure including core and edge devices

Ability to manage multiple projects concurrently and assign tasks to team members

Ability to communicate effectively with all levels of employees and management

Balance multiple demands from business partners and ICT senior management

Exhibit strong business discipline and acumen

Excellent problem-solving skills

Ability to interact with business partners to develop innovative solutions

Demonstrated leadership ability

Excellent verbal and written communication skills

Must be self-directed and work independently

Knowledge of common office applications including Google Suite and Microsoft Office
Preferred Qualifications:
Knowledge of ICT Manufacturing systems including machine monitoring, quality systems and component tracking

Experience with manufacturing controls including Siemens, Rockwell, Fanuc and Mitsubishi

Experience in SQL, including SQL Server Reporting Services

Experience with Linux

Experience with an object-oriented programming language (Java, C#)

Experience with Windows automation languages (Powershell, VBscript, WMI)
Our benefits reflects the FCA commitment to helping you reach your personal and professional goals. In addition to an environment that promotes career development, we offer benefits for a healthy lifestyle and a rewarding future, designed to take care of you and your family, in various stages of life.
As a global company, our employee packages will vary by country, customary norms and the legal entity into which you are hired.