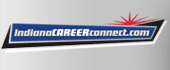 Job Information
CSX Transportation

Carman - Lafayette, IN

in

Lafayette

,

Indiana
Description
Job Summary Build, inspect and repair rail cars.
Primary Activities and Responsibilities
Ensure compliance with all railroad rules and regulations for safety, operations, and the Federal Railroad Administration (FRA)
Weld and paint cars and locomotives
Cut metal, sandblast, replace doors and general car construction
Inspect car components for compliance with FRA, Association of American Railroads (AAR) and CSX standards
Identify or analyze defective components and indicate the necessary corrective action
Inspect the securement of lading in open top or flat cars for compliance with AAR rules and measure high/wide loads to ensure railway line clearance
Inspect and salvage parts from dismantled and/or scrapped cars
Inspect and apply end-of-train device and perform airbrake tests
Clean, lubricate and maintain tie-down devices and other special equipment on railroad cars
Remove and replace couplers, draft gears and yokes
Inspect, replace and/or repair gaskets, air hose, train line, bulkhead and other interior load restraining equipment, steel sections such as side sheets, crossbearers, crossties and underframing
Paint cars and car components; stencil letters and numbers on cars
Build and/or repair components such as freight doors, wooden floors or interior walls
Fabricate large jigs and fixtures and use them to assemble parts on car
Straighten or fabricate, then replace steel parts such as: grab irons, handholds, ladders, brackets, steps and patching components
Operate light and heavy cranes, fork lifts, and other car moving shop equipment
Operate various vehicles to the job site
Rerail cars and locomotives by using rerailing equipment and perform other work associated with wreck service on the railroad
Obtain information from computer regarding car characteristics, destination, lading, and repair records and/or to file data such as repair information, bad orders and car releases
Miscellaneous activities and responsibilities as assigned by manager
Pay Rate Training Rate - $29.72/hour Student Mechanic (1st 366 work days from start date at work location) - 90% of journeyman rate Student Mechanic (2nd 366 work days from start date at work location) - 95 % of journeyman rate Full Journeyman Rate $33.02/hour
Training You will attend paid training, which could be out of town. CSX will pay for travel and lodging as required by collective bargaining agreement.
Qualifications
Minimum Qualifications
18 years of age or older
Valid Driver's License
One year mechanical work experience or training

High School Diploma/GED Preferred Qualifications

One or more years of welding and fabrication experience

Carman apprenticeship Physical Requirements

Heavy work, lifting up to 60 pounds occasionally and up to 85 pounds on a rare basis

Stoop/bend/kneel/crouch/crawl/balance/climb
Walk long distances over uneven terrain
Demonstrate auditory and visual acuity/tracking/inspection

Exposure to equipment that intensifies the heat factor on an occasional basis Basic Competencies

Verbal comprehension (Understand oral and written communications)

Communication skills (provide clear instructions/directions)
Reasoning skills (problem solving and troubleshooting skills)
Mechanical aptitude
Job Requirements
Work safely to prevent on the job accidents and injuries
Wear protective equipment such as hard hat, hearing protection, or safety-toe boots
Work hours may include a nonstandard workweek
Complete annual training and pass safety rules examinations
Federal regulations require random testing for drugs and/or alcohol
Must pass all required assessments
Must pass a background screening
This position is governed by a collective bargaining agreement and membership is req.
Must pass a post-offer medical examination, including a drug test Safety Commitment Guided by a policy of ensuring the safety of our employees, our customers and the communities we serve, CSX works relentlessly to prevent accidents and injuries. When a company puts safety first, everyone benefits: the employees and their families, the customers and the communities. In line with our commitment to safety, the applicant selected for this position may be required to successfully complete medical screenings and a background check.
About CSX CSX, based in Jacksonville, Florida, is a premier transportation company. It provides rail, intermodal and rail-to-truck transload services and solutions to customers across a broad array of markets, including energy, industrial, construction, agricultural, and consumer products. For nearly 200 years, CSX has played a critical role in the nation's economic expansion and industrial development. Its network connects every major metropolitan area in the eastern United States, where nearly two-thirds of the nation's population resides. It also links more than 230 short-line railroads and more than 70 ocean, river and lake ports with major population centers and farming towns alike. More information about CSX Corporation and its subsidiaries is available at www.csx.com. Like us on Facebook and follow us on Twitter.
Closing Statement At CSX, two of our five Guiding Principles are Valuing and Developing Employees as well as Operating Safely. We are committed to offering our team members the most competitive compensation and benefits package available, unlimited opportunities for development and growth throughout an exciting and rewarding career, and the safest work environment possible.
CSX is an Equal Opportunity Employer Veterans/Disabled. All qualified applicants will receive consideration for employment without regard to race, color, religion, sex, national origin, or protected veteran status and will not be discriminated against on the basis of disability. Click here to view the EEO is Law poster. Click here to view the OFCCP pay transparency provision information.
CSX Transportation and its subsidiaries are not seeking outside assistance or accepting unsolicited resumes from staffing agencies or search firms for employment or contractor opportunities. Any resumes submitted by an outside vendor to any employee at CSX via e-mail, Internet, or directly to hiring managers without a valid written search agreement in place with the Talent Acquisition / HR department will be deemed the sole property of CSX. No placement fee will be paid in the event a candidate is hired as a result of the referral, or through other means.
Primary Location: United States-IN-Lafayette
Overtime Status: Non-exempt
Closing Date: Nov 26, 2020, 8:59:00 PM
Number of Openings: 1
Travel: No
Req ID: 046951