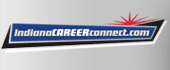 Job Information
Oconomowoc Residential Programs

Health Services Director

in

Lafayette

,

Indiana
T. C. Harris School is currently seeking a Health Services Director to oversee the medical care of our campus. The Health Services Director works closely with our contracted physician and psychiatrist to provide for our students medical and mental health needs. In addition, the Director is currently responsible for the supervision of food services and the Dietary Supervisor.
POSITION: Health Services Director DIVISION OF PERSONNEL: Supervisory I – Exempt
UNIT: Main Building & Group Homes DEPARTMENT: Health Services
QUALIFICATIONS: Is a Registered Nurse licensed in the State of Indiana. Possesses a working knowledge of child welfare
services, and demonstrates actual or potential administrative skills and leadership. Experience and skills in working with children in a
nursing role and within a psychiatric and/or residential treatment facility strongly desired. ARC CPR/First aid certification highly
desired
SUPERVISION: Is responsible to and evaluated by the Director of Clinical Services. Directly supervises staff in the Infirmary and
the Food Services Supervisor. Indirectly supervises Dietary staff. Works closely with the consulting psychiatrist, physician, NP,
neurologist and Dietician to assist as necessary with treatments and appointments.
POSITION PHILOSOPHY: Functions as a Leadership Team member with nursing and medical/psychiatric expertise. Functions in
management as an extension of the Director of Clinical Services. Is responsible for Infirmary Department coordination and
supervision.
ESSENTIAL FUNCTIONS LISTED BUT NOT LIMITED TO:
Overall Management Expectations
Maintains a work schedule which accommodates supervision of all shifts.

Submits for prior approval any changes in work schedule to the Director.

Submits for prior approval a Payroll Information Form for use of benefit time to the Director of Clinical Services when
requesting more than 4 hours time off; demonstrates a reliable attendance record.
Submits accurately completed and signed timecard to the Director.

Monitors and ensures that all staff function within legal, licensing, and Agency guidelines across all shifts in providing a
therapeutic and safe environment for the residents.
Demonstrates knowledge and appropriate implementation of Agency personnel practices, policies, procedures and other
Employee Handbook information.
Observes rules of confidentiality, both on the job and in the community.

Ensures the use of Agency forms per policies; ensures completion of all required paperwork within the department.

Monitors and takes necessary action to ensure that the physical environment of the facility is healthy, safe, and organized and
clean.
Monitors daily events within the Agency, working with the Director and other Agency personnel.

Maintains positive, open, and supportive working relationships and communication between departments/disciplines in all
actions and communication.
Maintains knowledge of the residents, treatment programs, and all Agency approved treatment techniques; in conjunction
with the Director, other department directors, and Human Resources, develops and revises programs and/or policies as
needed.
Appropriately reports and investigates any suspected resident abuse, whether physical, sexual, or mental/psychological.

Protects resident rights and investigates any violation; reports results per designated agency channels.

Works with other department directors and staff to plan, coordinate, and update treatment programs; ensures that all staff
have knowledge and information to implement clinical treatment for the residents.
Demonstrates good problem solving in dealing with emergency needs and unusual occurrences.

Demonstrates follow up on ongoing problems or recommendations regarding Agency and licensing policies.

Demonstrates initiative and good decision making.

Demonstrates a proactive approach in interacting with residents and staff and in ensuring the safety of the facility.

Consistently demonstrates a self-directed, mature, disciplined, and tactful approach to completing work duties.

Demonstrates tact and courtesy during contact and communication with others (both inside and outside of the agency).

Successfully completes physical restraint training; demonstrates appropriate restraint techniques.

Maintains valid RN license.Maintains valid CPR/First Aid Instructor certification and all other certifications and licensure.

Has valid Indiana Driver's License, maintains an excellent driving record per insurance company standards, and ensures that
the employees within his/her department have the same in order to use Agency vehicles and ensure the safe transport of
residents.
Fiscal and Business Management
Collects, analyzes, and submits annual budget recommendations to the Director.

Monitors and reviews monthly and/or annual department expenses to ensure department operation within budget guidelines.

Proposes and monitors wages for the Health Services Department.

Reviews and approves time cards and Payroll Information.

Completes and/or approves purchase orders for department expenditures.

Approves departmental requests for reimbursement.

Assists with monthly inventory and monitors care and use of Agency and department supplies and materials.

Negotiates and secures the services of various health related providers with the approval of Director.
Department Responsibilities
Hires, orients and trains department staff.
a. Works with Human Resources to recruit qualified applicants for vacant positions.
b. Reviews applications and interviews applicants.
c. Obtains the Director's approval with regard to hiring decisions.
d. Ensures completion of licensing requirements and Agency policy requirements prior to hiring new employees.
e. Orients new department staff
f. Reviews and discusses Agency policies, procedures and Employee Handbook information with all new department staff
and ongoing as needed.
g. Prepares and participates in monthly orientation for new staff and completes annual performance evaluations for all
health services department staff in a timely fashion.
h. Upon employee's successful completion of orientation period, and completes initial employee evaluation for department
staff.
i. Provides ongoing staff training, direction, disciplinary action, commendation, and counseling as needed.
j. Terminates department staff as needed with prior approval of Director.
Discusses department issues and concerns with supervisor weekly and on an ongoing basis.

Maintains visibility and accessibility in the daily program.

Ensures that proper supervision and coverage of the residents is secured prior to removing any personnel from coverage
responsibilities for any reason.
Demonstrates knowledge of all emergency evacuation procedures and/or equipment and ensures that all staff in his/her
department are able to implement applicable procedures.
Ensures employees within his/her department who use Agency vehicles are trained in driving the vehicles, procedures for
transporting residents, procedures for accident reporting, procedures for purchasing gas, oil, etc.
Refers and makes use of community resources where appropriate to meet individual resident's needs.

Makes weekly work schedule for Infirmary staff, incorporating benefit days, staffings, inservices, special activities, and home
visit passes for completion of duties and responsibilities necessary to resident health care per licensing and Agency policy.
Approves requests for use of benefit time for Infirmary staff and for Food Services Supervisor.
Staff Supervision
Infirmary
Establishes job tasks and specific procedures to ensure the health and safety of residents.

Meets monthly with Infirmary staff.
a. Attends monthly Infirmary meeting.
b. Reviews procedures in staff meeting.
c. Discusses common problems and solutions.
d. Presents information regarding overall Agency issues and their impact on the Infirmary.
e. Ensures Infirmary staff attendance at professional and agency growth activities.
f. Discusses and reviews individual resident treatment concerns and follow-up.
g. Suggests ideas to improve, streamline, and coordinate services provided through Health Services to residents and the
agency.
h. Discusses the current state of affairs within the Infirmary, and how to maintain it.
Food Services
Meets regularly with Food Services Supervisor to discuss Agency issues, concerns, problems, or ideas related to the Food
Services.
Consults with Registered Dietitian to ensure that nutrition issues are adequate, appropriate, and within State and medical
requirements.
Along with Food Services Supervisor and Consulting Dietitian, Ensures that all staff are inserviced annually on nutrition.
Leadership Team Responsibilities
Serves as designated Administrative Charge person in the Director's absence within the delegated chain of command.

Participates as a member of the Leadership Team, representing the Health Services Department.

Meets with the Leadership Team to discuss overall Agency issues, policies, and procedures.

Maintaining confidentiality of information on a need-to-know basis, communicates to other Directors any matters of staff
discipline and/or commendation to ensure action as appropriate.
With the Leadership Team discusses observed inservice and/or training needs of staff.

Provides input and recommendations for formal executive consideration regarding Agency policies, procedures, growth
potential, or innovative ideas to improve service.
Resident Interaction/Supervision
Admissions
Serves on admissions committee, providing departmental expertise in evaluating feasible placements, and their medical
needs.
Responsibility for Ongoing Health Care of Residents
Practices and establishes nursing and medical procedures according to professional standards and licensing requirements.

Ensures the provision and dispensing of all medications and medical treatments as prescribed by the physician, and that they
are within licensing, policy, and code requirements.
Ensures that immunizations are current and completed as necessary.

Ensures that physician prescriptions are obtained as necessary and implemented in a timely fashion.

Ensures specialist exams are scheduled and carried out as recommended by pediatrician in a timely manner.

Ensures admission, annual, and discharge physical exams are scheduled and executed in a timely manner and within
guidelines set forth by licensing.
Ensures that ill residents are seen by them or R.N./L.P.N.

Maintains contact with parent/guardian regarding health care and status of residents as needed through the resident's Case
Coordinator or through direct contact if requested by the Case Coordinator.
Assists with hospitalization arrangements for residents as needed and at earliest possible opportunity, assures that appropriate
departments and Treatment team members are notified of all admissions/complications.
Monitors Residents with Seizure Disorder
Ensures neurologist visits are scheduled as recommended.

Ensures that drug levels and appropriate blood work are completed at recommended intervals.

Maintains communication with neurologist between visits, as needed and ensures all reports and pertinent information are
available in a timely fashion.
Monitors Residents on Medication, Medical Treatment and Diet
Consults monthly and as needed with Consulting Psychiatrist, Pediatrician, Dietician and Director to monitor resident
medication, health, and treatment.
Meets weekly with Nurses to discuss residents on medications, medical treatment, diet, and health to determine whether
therapeutic goals are being met.
Makes recommendations to nursing staff, doctors, food service supervisor, and the agency relating to medications, medical
treatment, diet, and health.
Dietary Responsibilities
Consults with physician, dietitian, and food service supervisor to monitor implementation of dietary requirements for
residents.
Consults with physician and dietitian to determine necessity of implementation or discontinuation of a therapeutic diet.

Will meet with Food Services Supervisor as needed to discuss dietary problems of individual residents and to ensure that
menus meet nutritional requirements and are therapeutically appropriate.
Ensures that Food Services is notified when a resident needs temporary diet change.
Health Reports at Staffings and Team Meetings
Ensures that quarterly reports on medical background and identified health problems are available, complete, and accurate, at
Six Month Staffing and all team meetings.
Reviews dietary considerations in treatment utilizing resident's current heights, weights and dietary consults.
Discharge
Ensures that discharge physical exams are scheduled and executed.

Ensures that discharge summaries including identified health problems, due dates for medical, dental, etc. exams, and what
medications the resident is on, are completed and thorough at time of discharge.
Ensures that the resident is discharged with a week's supply of medications and 30-day prescriptions.

Ensures that insurance cards are sent with the resident to next placement along with any current medications.
Interdepartmental Responsibilities
Acts as chairman of Infection Control Committee working with Laundry Supervisor, Housekeeping Supervisor, Maintenance
Supervisor, and Program Director.
Monitors and controls all medication and/or drugs on agency property.

Acts as Agency complaint investigator for resident complaints concerning health and dietary issues.

Orients appropriate staff to the Infirmary, medications and conducts medication certification of staff.

Communicates to Building Coordinator when no Infirmary staff are in the building.

Communicates to Program Supervisors and Building Supervisors when any residents are ill.
Staff Education/Training
Presents classes as needed in Standard First Aid to employees per licensure.

Presents nutrition education to employees per licensure.

Presents medication certification training to staff as needed.

Presents CPR classes biannually or as needed.

Ensures orientation of new employees from other departments to specific areas in Infirmary.

Presents additional medical inservices to address identified training needs.
Professional Growth
Participates at least once annually in professional growth activity.

Subscribes to applicable professional journals.

Participates in meaningful and applicable research per director.
OTHER SIGNIFICANT DUTIES
Coordinates light duty staff and/or volunteers assigned to Health Services.

Performs other duties as delegated by the Director or Agency leaders which may not specifically be provided for in this
description, but which would reasonably fall under the auspices of this position.
WORKING CONDITIONS:
A. Physical Requirements:
Must be able to implement agency-approved physical intervention techniques as trained by T.C. Harris with the ability to
manage students up to 150 pounds frequently and in excess of 200 pounds occasionally.
Bending, twisting, reaching, lifting, walking, standing, running, squatting, and bilateral manual dexterity to perform as
described above. This requires you to be able to go from a standing, knelling or crouching position into a sitting position
without assistance while possibly restraining a student.
Ability to supervise, monitor and effectively communicate with students in a variety of communication styles and abilities.

Ability to stay awake during assigned shifts.
B. Mental Requirements:
Ability to use good judgment, make quick decisions in the moment, and use good problem-solving skills.

Ability to stay alert during working hours.

Ability to effectively communicate with co-workers, students, guardians, case managers and other external contacts both
verbally and in writing.
Ability to understand written and oral direction and to read, write, and understand English.

Ability to accurately and legibly complete all required documentation.

Ability to maintain self-composure and self-control while managing students' aggressive behavior and in chaotic and tense
situations.
Ability and willingness to implement approved de-escalation and intervention techniques as trained by the company.

Requires the ability to accompany, participate with and supervise students on community outings to zoos, parks, swimming
pools, trampoline park, etc...
C. Working/Environmental Conditions:
Fast pace and may sometimes be noisy or distracting.

Some work areas are not air-conditioned. While you are primarily indoors in temperature-controlled spaces, occasionally work
is performed outdoors.
Students' behavior can be offensive or obtrusive and may require physical intervention.
D. Machines, Equipment, and Tools Which May Be Used:
Home electronics-type equipment (television, VCR, stereo, etc.)

Phone

Walkie-talkie

Copy machine

Gait belt or other similar medical equipment (including digital blood pressure cuff & thermometer

Motor vehicle

Bathroom equipment (shower, toilet, hairdryer etc.)

Computer (Microsoft Word, Excel, etc.)
E. Exposures:
Risk of exposure to blood or other body fluids

You will have available PPE and protocols in place to protect yourself, other staff and students. Training will also be provided
on these standard precautions.
No reasonably anticipated exposure to hazardous equipment, assorted chemicals, gases, vapors, or other pollutants but cleaning
chemicals are available upon request
ID: 2021-13784
Shift: 1st and 2nd
External Company Name: MyPath Support Services
External Company URL: https://careers.mypathcompanies.com/
Street: 3700 Rome Drive