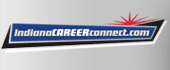 Job Information
Franciscan Health

Nurse Practitioner - PRN Hospitalist

in

Lafayette

,

Indiana
Nurse Practitioner - PRN Hospitalist
Hospitalist
Franciscan Physician Network
1701 S. Creasy Lane Lafayette, IN 47905
Evenings/Nights
PRN (As Needed)
Master's Required
WHO WE ARE LOOKING FOR:
Franciscan Physician Networkis seeking anexperiencedPRN Nurse Practitioner or Physician Assistant to meet the growing demand of our program atFranciscan Health Lafayette EastandFranciscan Health Crawfordsville. This is an established, high functioning program with great patient outcomes and high levels of provider satisfaction. The program is well-respected and there is a healthy relationship with hospital administration.
This program offers the nocturnist NP/PA opportunities for clinical growth and autonomy. When at Lafayette East, the APP's do admissions with the on-site nocturnist physician. When at Crawfordsville, the APP manages the inpatient census (15-18 patients), admits patients on her/his own and helps to provide remote cross-coverage for the Lafayette campus.
WHAT WE NEED:
Ideal candidate will have background with inpatient care with strong focus on clinical excellence and patient satisfaction. Certified NP's in Acute Care, Family or Adult/Geriatric will all be considered. Certified Physician Assistants with hospitalist experience are encouraged to apply. Candidate will display exceptional interpersonal skills. Provider will need to work collaboratively with all physicians and staff members to ensure delivery of the highest quality of patient care.
WHAT YOU CAN EXPECT:
Traditional PRN Schedule: 7:00 p.m. – 7:00 a.m.

Rotating coverage between Lafayette and Crawfordsville campuses

Inpatient experience preferred, but will consider APP's with other backgrounds

Average inpatient volume:

Admissions at Lafayette East: 6-8 per night

Admissions at Crawfordsville: 1-4 per night

Central line placement and intubation procedures preferred

Open ICU at both locations.

Respond to Code Blue's

Part of the Rapid Response Team

Strong collegial support from specialists

Common Diagnoses:

COPD

Heart Failure

Pneumonia

Renal Failure

Sepsis
WHO WE ARE:
Franciscan Physician Network (FPN), a division of FRANCISCAN HEALTH, brings together the many primary care and specialty physician groups associated with Franciscan Health's hospitals and access points across Indiana and Illinois. FPN includes over 1,000 Physicians and Advanced Practice Providers.
With 13 hospitals, Franciscan Health is one of the largest Catholic Health Care systems in the Midwest. Of our 260+ locations, many are nationally recognized Centers of Health Care Excellence. Franciscan Health takes pride in providing compassionate, comprehensive care for our patients and the communities we serve.
WHAT WE OFFER:
At Franciscan Physician Network we strive to create a flexible and realistic work-life balance for our providers. Full- and part-time opportunities are offered with benefits, which could include:
Competitive compensation

Paid malpractice

27 days of Paid Time Off plus five additional paid days for CME with annual stipend

Full benefits package, including health, life, dental, vision and legal insurance

Retirement options, including 403(b), 457(b), 401(a)

Short- and Long-Term Disability Insurance

Customized marketing support
MORE INFORMATION:
For more information, please contact Physician and Provider Services Team atpractice@franciscanalliance.orgor (844) 376-3627.
WHERE WE LIVE:
Lafayetteis a multi-faceted town which encompasses a vibrant college scene, a beautiful natural landscape and a lively urban center. Across the Wabash River in West Lafayette,Purdue Universitydraws a diverse young student population to the city. A walking tour of downtown Lafayette reveals a historic core of Victorian architecture, unique shops, and public art.
Nature abounds in thecity and area parks, including Columbian Park, the Celery Bog wetlands, the Jerry E. Clegg Botanical Garden along Wildcat Creek, and Wolf Park in Battle Ground. Lafayette offers an excellent art scene with local breweries, wineries, shops, pick your own fruit farms among many other amenities and activities.
Western Indiana is a desirable community in which to live and work. The AMA has designated Indiana as one of the nation's top "physician friendly" states due to its favorable malpractice status. The region is the home ofPurdue Research Parkand many multi-national companies which contribute to a strong, local economy. Offerings include highly-ranked public and private schools and diverse cultural activities.
Crawfordsvilleis located in West central Indiana. It is home toWabash College, which was ranked by Forbes as #12 in the United States for undergraduate studies in 2008. Crawfordsville, the county seat, has consistently appeared in rankings of the 100 Best Small Towns in America. The area has an excellent education system at all levels, and has been recognized with numerous awards recognizing accomplishments in the education field.
Montgomery County is well positioned geographically, between the metropolitan cities of Lafayette (home of Purdue University) and Indianapolis. Crawfordsville, Indiana is a great place to raise a family and enjoy the slower pace of a small community.
Crawfordsville Attractions:
Crawfordsville Community Center

City Parks

Crawfordsville Country Club

State Parks & Reserve
WHAT WE'RE LOOKING FOR
1-3 Years Experience
License(s): Nurse Practitioner
Certification(s): Certified Nurse Practitioner
Travel: Never or Rarely
EQUAL OPPORTUNITY EMPLOYER
It is the policy of Franciscan Alliance to provide equal employment to its employees and qualified applicants for employment as otherwise required by an applicable local, state or Federal law. Franciscan Alliance reserves a Right of Conscience objection in the event local, state or Federal ordinances that violate its values and the free exercise of its religious rights. Franciscan Alliance is committed to equal employment opportunity.
PHYSICIAN & ADVANCED PRACTICE PROVIDERS ​​​​
Lafayette, IN, US, 47905
PRN (As Needed)
Never or Rarely
employmentType: PRN (As Needed)
Evenings/Nights
Lafayette
IN
47905
1701 S. Creasy Lane