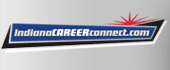 Job Information
BrightStar Care

PERSONAL CARE ATTENDANT

in

Lafayette

,

Indiana
Are you looking for a home care job where you can make a difference in people's lives? Do you want to work for a home care agency that truly cares about you, where you can shine? Do you want to become a Certified Home Health Aide? We are proud to offer you the opportunity to pursue your passion at your own level, on a flexible schedule, and with the recognition and benefits you need. Come work for us and see how BrightStar Care of Lafayette employees uphold A Higher Standard.
We are looking for caregivers, in Lafayette and the surrounding area. Pay starts at $10 per hour with a raise every month for the first year (certain qualifications must be met). After 3 months of employment, you will be eligible for paid classes to become a certified home health aide!
At BrightStar Care we value each of our employees and care about their wellbeing. We strive to provide best-in-class benefits packages, including: 
Weekly pay w/ direct deposit
SIGN ON BONUS
PRN Positions available
401(k)
Free Training
Gas cards
Part of a team with RN Oversight
13 week performance bonus
Employee referral bonus
Travel time reimbursement
Mobile shift access
Flexible schedule
We promote from within
Free continuing education
Employee of the month
HomeCare Pulse Employer of Choice
Mobile time tracking and care notes, employees can easily clock in and out for work right from a mobile device. Online or offline

Over 95% of BrightStar locations are Joint Commission accredited or in process! We strongly live our value of a work-life balance by providing our employees with the following:

We offer flexible work schedules on a variety of home and facility assignments, procedures, and treatments

Weekend and evening opportunities, in-home and facility based Responsibilities

Various personal care services as necessary to meet the client's or patient's needs

Providing assistance with daily tasks, including but not limited to: feeding, meal preparation, linen changes, light housekeeping, transportation to doctor appointments, outdoor activities, and shopping

Assisting client with active and passive mobility work defined by the plan of care, and documenting observed changes to the Director of Nursing Requirements

High school diploma or GED

Minimum one (1) year of documented caregiver, home care assistance experience is required
Certified CPR, negative TB skin test or chest x-ray and physical
Licensed driver with insured and reliable automobile with proof of insurance
Adhere to HIPPA and maintain client confidentiality
Ability to read, write, speak and understand English and communicate effectively
Must be able to stand walk, squat, bend, kneel, reach, twist, push and pull. Varied assistance is required depending on the mobility of the client. Must be able to lift up to 50 pounds  
BrightStar Care is an Equal Opportunity Employer and do not discriminate against applicants due to race, ethnicity, gender, veteran status, or on the basis of disability or any other federal, state or local protected class.