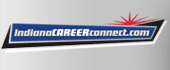 Job Information
BrightStar Care

REGISTERED NURSE

in

Lafayette

,

Indiana
BrightStar Care is looking for dedicated and driven nurses, to provide one on one care for clients in our local communities! We have multiple positions available including a School Nurse, an RN or LPN to provide in home care, a Wound/infusion RN Specialist, and NEW...a COVID-19 Crisis nurse! We are EXCITED to partner with research companies and labs across the country to help end the COVID-19 crisis by being a part of clinical trials. Hourly pay rate for these openings are $25 - $38 per hour! The COVID-19 nurse position will include: Lab draws, saliva testing, nasal swabs, and potential flu shot clinics (either in a clinic or an individual's home). BrightStar cares about your safety and will continue to follow all CDC guidelines and recommendations. We will equip you with you all the necessary PPE and education to keep you and your family safe, as you help us fight the fight! You have the POWER to save lives.
What We Offer:
At BrightStar Care we value each of our employees and care about their wellbeing. We strive to provide best-in-class benefits packages, including: 
Weekly pay w/ direct deposit
Employee sign on bonus
PRN options available
Free Training
Employee referral bonus
Part of a team with RN Oversight
13 week performance bonus
Employee referral bonus
Travel time reimbursement
Flexible schedule
We promote from within
Free continuing education
Nurse and Employee of the month
HomeCare Pulse Employer of Choice
Variety of in-home and assisted living assignments, procedures, and treatments

Over 95% of BrightStar locations are Joint Commission accredited or in process! We strongly live our value of a work-life balance by providing our employees with the following:

We offer flexible work schedules on a variety of assignments, procedures, and treatments

Weekend and evening opportunities, in-home and facility based Responsibilities

Provide thoughtful care to client & patients based on personalized Plan of Care

Monitor and track changes in the client/patient's conditions and needs, and keeps the Director of Nursing and any other appropriate personnel informed

Proactively updates client/patients' family on plan of care, health changes, and concerns Requirements

Current unrestricted RN license in state for which care is being provided

Preferred: Bachelor's degree in Nursing.
Certified CPR and negative TB skin test or chest x-ray
Minimum one (1) year of documented experience required in a home health agency, primary care clinic or health facility, preferred.
Possess exceptional nursing assessment skills
Analytic/Critical thinker.
Licensed driver with valid automobile insurance
Ability to work on weekends, nights and holidays
Reliable transportation
Must be able to stand walk, squat, bend, kneel, reach, twist, push and pull. Varied assistance is required depending on the mobility of the client. Must be able to lift up to 50 pounds We are an Equal Opportunity Employer and do not discriminate against applicants due to race, ethnicity, gender, veteran status, or on the basis of disability or any other federal, state or local protected class.