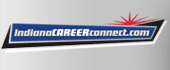 Job Information
Valero

Work-Study Program, Lab Technician – Ethanol Plant

in

LINDEN

,

Indiana
Description:
Reporting to the QA/QC Manager and mentor, the Work-Study QA/QC Lab Tech student will be exposed to the quality assurance/quality control (QA/QC) program for the ethanol plant to ensure maximum production quantity and quality. This is an on-going Work-Study position and will possibly continue until students' graduation date.
It is the intent of the Work-Study program to provide a valuable and beneficial learning experience. * Assists in carrying out the plant QA/QC program. * Draws and processes samples at various points in the process, conducting QA/QC tests as required. * Helps to monitor use and inventories of laboratory chemicals and supplies. * Prepares reports and analyzes data within the process of the facility. * Maintains safety, health and environmental policies and procedures. * Participates in the safety program for the QA/QC laboratory. * Assists to coordinates activities with other departments. * Communicates directly with QA/QC Manager to ensure effective participation by the process operators in the implementation of QA/QC policies and procedures. * Participates to implement programs and procedures required to ensure laboratory and plant cleanliness.
This position is hourly nonexempt status, which means you are eligible for overtime pay.
Qualifications:
* High school diploma or GED required. * Currently pursuing an Associate's degree (or higher) from an accredited college, university, or junior college in a science, agriculture, technology, or mathematics field or accepted into an Associate's degree (or higher) program in a science, agriculture, technology, or mathematics field required. * On-going work study students are required to work 20-25 hours during the semester and 40 hours during the summer. * Reside within commuting distance to the ethanol plant for the entire duration of the on-going work-study required.
* 2.5 GPA or above preferred. * Experience with laboratory equipment found in an academic environment is preferred.
About Valero Renewables – Linden
* *
Valero's Linden ethanol plant is located near Linden, Indiana, about 60 miles northwest of Indianapolis. The bio-refinery sits on approximately 80 acres and started ethanol production in August 2007. The facility uses a dry-grind production method and state-of-the-art technology to maintain industry-leading standards in production, safety, product quality and environmental stewardship. The Linden plant annually processes approximately 46 million bushels of corn into 130 million gallons of denatured ethanol and 385,000 tons of distillers grains co-products. The bio-refinery employs approximately 70 full-time personnel.
Valero's employees are the heart of its success, and there is a reason why the company is an employer of choice in the fuels manufacturing and marketing industry. It's not just the excellent benefits package, or the opportunities for personal growth, it's also the caring and committed culture of the organization that makes everyone feel like they're truly part of a team. For more information, visit Valero.com.
Valero is an EEO/AA Employer. All qualified applicants are encouraged to apply and will receive consideration for employment without regard to legally protected status including sexual orientation, gender identity, Women, Minorities, Individuals with Disabilities and protected Veterans. *LI-LP1
Job: Work Study - Renewables
Primary Location: US-IN-Linden
Job Posting: Aug 31, 2020, 12:54:19 PM
Unposting Date: Ongoing
Req ID: 20001CD
Valero