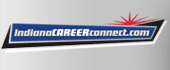 Job Information
Belcan

Quality Program Coordinator

in

Marion

,

Indiana
Quality Program Coordinator
Job Number: 308621
Category: Manufacturing
Description: A direct hire Quality Program Coordinator job in Marion, IN is available through Belcan with one of our key manufacturing clients. The incumbent is responsible for assisting in establishing and maintaining the highest quality standards for products in accordance with customer and company requirements. The individual will assist the Quality Manager and CI Leader in developing and managing all quality-related activities and may provide technical support and training to the Quality Technicians. Under the direction of the Quality Manager and CI Leader, the incumbent is responsible for ensuring compliance with customer quality requirements and assisting in the passing of all customer audits.
ESSENTIAL DUTIES AND RESPONSIBILITIES
Assisting in training employees on using the ETQ system for document retrieval and all change requests.

Assists in daily reviews of production and quality documentation to identify any gaps in compliance to current documentation standards, or product standards.

Acts as the QC Hold Coordinator to assure quick dispositioning of non-conforming product.

Assists in the evaluation of training program effectiveness.

Assists in internal audits of the Quality, Food Safety, and Plant Sanitation programs.

Will assist startup teams with process evaluations including Gage R&R and process capability studies, determining trends, causes and effects using statistical process control methods and report results.

Will assist in CI activities including data gathering, participation in CI events, and as a Skills Coach.
EDUCATION AND EXPERIENCE
Requires an undergraduate degree and a minimum of 4 years of related manufacturing experience in a high volume industry. Must be a supporter of the Continuous Improvement processes. Must be able to work in a team environment with various levels of management staff.
If you are interested in this Quality Program Coordinator role in Marion, IN please apply via the apply now link provided.
Belcan is a leading provider of qualified personnel to many of the world's most respected enterprises. We offer excellent opportunities for contract/temporary, temp-to-hire, and direct assignments in the engineering, IT, and professional fields. We are the employer of choice for thousands worldwide. Our overriding goal is to provide quality staffing solutions that help people, organizations, and communities succeed. Belcan is a team-driven Equal Opportunity Employer committed to workforce diversity. For more information, please visit our website at http://www.belcan.com.
Location: Marion , IN
Minimum Experience (yrs): min 4
Required Education: Bachelor (BA, BS...)
Benefits:
Return to search results Email this job to a friend (emailjobs.asp?jo_num=308621)
If you have previously registered with us, pleaseLog in (memberlogin.asp) to apply for this position.
*Logged in members may also add jobs to their job cart