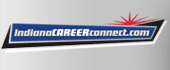 Job Information
Veterans Affairs, Veterans Health Administration

Supervisory Telecommunications Specialist

in

Marion

,

Indiana
Summary
The incumbent is responsible for the directing of Police Dispatchers in performing and coordinating of radio and telephonic communications during both normal and emergency operations; conducts alarm audits and equipment inventories; completes records and other logs; processes inquiries into the National Crime Information Center Computer Terminal and Indiana Law Enforcement Data and Communications System; and performs a variety of administrative and supervisory duties.
Responsibilities
The incumbent provides technical and administrative Supervision to a unit of employees providing services twenty-four (24) hours a day seven (7) days a week including holidays. The incumbent exercises supervisory authorities and responsibilities involving work assignment and review, as well as, the administrative and personnel management functions relating to the supervised staff. The incumbent establishes guidelines and performance expectations for staff that are clearly communicated through the formal employee performance management process and system. Observes subordinate's performance, demonstrates and conducts work performance critiques, provides informal feedback and periodically evaluates subordinate's performance, resolves informal complaints and grievances, develops work improvement plans and recommends personnel actions as necessary, provides advice and counsel to subordinates related to work and administrative matters, effects disciplinary actions/measures as appropriate to the authority delegated. The incumbent reviews, approves/disapproves leave requests, assures adequate staffing for each shift and reassures subordinates are trained and fully comply with safety provisions and regulations. The incumbent provides guidance and technical direction as necessary to accomplish work­ related activities including the scheduling and distribution of employee work-loads, reviewing work activities and assures assignments are completed in a timely manner with quality results, and approves and/or disapproves leave requests. The incumbent assures the organizations "vision" is integrated into the program support team's goals, strategies, activity plans and work products, identifies problem areas and takes step to resolve situations, notifies higher-level supervisors on more complex issues requiring higher level involvement, plans his/her own work to assure managerial goals are accomplished, and manages day-to-day work to ensure continuity between shifts and work products are completed. The incumbent objectively recognizes above par work and special contributions of employees and takes appropriate steps to ensure employees receive appropriate recognition, and where necessary, initiates counseling and corrective or disciplinary actions to correct inappropriate conduct or performance. The incumbent implements policies, procedures, and methods for identifying and protecting information, personnel, property, facilities, operations, and/or or materials, performs work in support of the established security programs, and performs protective work to safeguard the medical center, personnel and materials. Work Schedule: Monday - Friday 8:00am - 4:30pm
Telework: Not Available
Virtual: This is not a virtual position.
Position Description/PD#: Supervisory Telecommunications Specialist/PD00788-O
Relocation/Recruitment Incentives: Not Authorized
Financial Disclosure Report: Not required
Requirements
Conditions of Employment
Qualifications
To qualify for this position, applicants must meet all requirements by the closing date of this announcement, 04/14/2020. Time-In-Grade Requirement: Applicants who are current Federal employees and have held a GS grade any time in the past 52 weeks must also meet time-in-grade requirements by the closing date of this announcement. For a GS-07 position you must have served 52 weeks at the GS-05. The grade may have been in any occupation, but must have been held in the Federal service. An SF-50 that shows your time-in-grade eligibility must be submitted with your application materials. If the most recent SF-50 has an effective date within the past year, it may not clearly demonstrate you possess one-year time-in-grade, as required by the announcement. In this instance, you must provide an additional SF-50 that clearly demonstrates one-year time-in-grade. Note: Time-In-Grade requirements also apply to former Federal employees applying for reinstatement as well as current employees applying for Veterans Employment Opportunities Act of 1998 (VEOA) appointment. You may qualify based on your experience and/or education as described below: Specialized Experience: You must have one year of specialized experience equivalent to at least the next lower grade GS-05 in the normal line of progression for the occupation in the organization. Examples of specialized experience would typically include, but are not limited to: administrative and communications support work related to law enforcement and physical security programs; monitoring the operation of all communication/security and related electronic equipment; directing response and/or modifying responsible personnel depending on the type of incident or request; compiling and preparing reports related to events occurring in the operation of the police control center for dissemination of the completed products to various management officials; OR, Education: Applicants may substitute education for the required experience. To qualify based on education for this grade level you must have1 full year of Graduate level education or superior academic achievement; OR, Combination: Applicants may also combine education and experience to qualify at this level. You must have an combination of specialized experience and education beyond Graduate level education and experience that demonstrate the knowledge, skills, and abilities to perform successfully the duties of this position. NOTE: To qualify for this position you must show in your resume that you possess this experience and/or education. This education must have been obtained in an accredited business, secretarial or technical school, junior college, college or university. To qualify for this position using education you must include a copy of your transcripts. Education and experience must be in or related to the position to be filled and must have equipped you with the particular knowledge, skills, and abilities (KSA's) to perform successfully the duties of the position. You will be rated on the following Competencies for this position:
CommunicationsLeadershipTeam BuildingTechnical CompetenceVeteran and Customer Focus Experience refers to paid and unpaid experience, including volunteer work done through National Service programs (e.g., Peace Corps, AmeriCorps) and other organizations (e.g., professional; philanthropic; religions; spiritual; community; student; social). Volunteer work helps build critical competencies, knowledge, and skills and can provide valuable training and experience that translates directly to paid employment. You will receive credit for all qualifying experience, including volunteer experience. Note: A full year of work is considered to be 35-40 hours of work per week. Part-time experience will be credited on the basis of time actually spent in appropriate activities. Applicants wishing to receive credit for such experience must indicate clearly the nature of their duties and responsibilities in each position and the number of hours a week spent in such employment. Physical Requirements: The work is sedentary. Typically, the employee sits comfortably to do the work. However, there may be some walking; standing; bending; carrying of light items such as papers, books, office supplies, etc. No special physical demands are required to perform the work. Work Environment: The work environment involves everyday risks or discomforts which require normal safety precautions typical of such places as offices, meeting and training rooms, or libraries. The work area is adequately lighted, heated, and ventilated. For more information on these qualification standards, please visit the United States Office of Personnel Management's website at https://www.opm.gov/policy-data-oversight/classification-qualifications/general-schedule-qualification-standards/.
Education
Are you using education as a substitute for some or all of the experience requirement? Is there a basic education requirement for this position? Check the Education section above to see what is allowed and what is required. Any claims you make in your resume or assessment questionnaire regarding education or degrees MUST be supported by official or unofficial transcripts. A transcript must be submitted with your application if you are basing all or part of your qualifications on education. Note: Only education or degrees recognized by the U.S. Department of Education from accredited colleges, universities, schools, or institutions may be used to qualify for Federal employment. You can verify your education here: http://ope.ed.gov/accreditation/. If you are using foreign education to meet qualification requirements, you must send a Certificate of Foreign Equivalency with your transcript in order to receive credit for that education. For further information, visit: http://www.ed.gov/about/offices/list/ous/international/usnei/us/edlite-visitus-forrecog.html.
Additional Information
Receiving Service Credit or Earning Annual (Vacation) Leave: Federal Employees earn annual leave at a rate (4, 6 or 8 hours per pay period) which is based on the number of years they have served as a Federal employee. VA may offer newly-appointed Federal employee's credit for their job-related non-federal experience or active duty uniformed military service. This credited service can be used in determining the rate at which they earn annual leave. Such credit must be requested and approved prior to the appointment date and is not guaranteed. Special Employment Consideration: VA encourages persons with disabilities to apply, including those eligible for hiring under 5 CFR 213.3102(u), Schedule A, Appointment of persons with disabilities [i.e., intellectual disabilities, severe physical disabilities, or psychiatric disabilities], and/or Disabled veterans with a compensable service-connected disability of 30% or more. Contact the Agency Contact for information on how to apply under this appointment authority via the Selective Placement Coordinator. The Interagency Career Transition Assistance Plan (ICTAP) and Career Transition Assistance Plan (CTAP) provide eligible displaced Federal/VA competitive service employees with selection priority over other candidates for competitive service vacancies. To be qualified you must submit appropriate documentation (a copy of the agency notice, your most recent performance rating, and your most recent SF-50 noting current position, grade level, and duty location) and be found well-qualified for this vacancy. To be well-qualified: applicants must possess experience that exceeds the minimum qualifications of the position including all selective factors, and who are proficient in most of the required competencies of the job. Information about ICTAP and CTAP eligibility is on OPM's Career Transition Resources website at http://www.opm.gov/policy-data-oversight/workforce-restructuring/employee-guide-to-career-transition/. Placement Policy: The posting of this announcement does not obligate management to fill a vacancy or vacancies by promotion. The position may be filled by reassignment, change to lower grade, transfer, appointment, or reinstatement. Management may use any one or any combination of these methods to fill the position. It is the policy of the VA to not deny employment to those that have faced financial hardships or periods of unemployment. This job opportunity announcement may be used to fill additional vacancies. Veterans and Transitioning Service Members: Please visit the VA for Vets site for career-search tools for Veterans seeking employment at VA, career development services for our existing Veterans, and coaching and reintegration support for military service members. For more information on the "Who may apply" eligibility requirements, please refer to the OHRM Status Candidates and Other Candidate Definitions document. If you are unable to apply online view the following link for information regarding an Alternate Application.