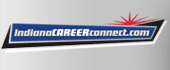 Job Information
NiSource

Budget Analyst - Job Family

in

Merrillville

,

Indiana
This position will be responsible for budgeting, tracking, variance analysis, and forecasting processes for NIPSCO Operations. The analyst assumes responsibilities for financial activities, including but not limited to, preparing, monitoring and forecasting departmental budgets, as well as monthly accruals.This position will frequently interact with multiple levels of the organization. Principle Duties and Responsibilities Prepare the NIPSCO Operations OM budget in conjunction with budget sponsors including annual plans, multi-year plans, and periodic interim updates Prepare the consolidated and detailed level financials, including but not limited to MTD, YTD and Year End variance analysis. Prepare analysis of cost overruns as required. Produce timely and accurate monthly and quarterly financial analysis, including variance explanations Build relationships with NIPSCO Operations leaders to improve forecasting and budgeting capability Prepare accruals for NIPSCO Operations Prepare cost management analysis, and provide guidance and support to the NIPSCO Operations team and individual budget sponsors related to their budgets Develop monthly forecasts that enable NIPSCO Operations leaders the ability to proactively manage to a financial outcome Identifies and understands budget issues, problems and opportunities, comparing data from various sources to draw conclusions and implement effective process changes to maximize opportunities Understands technical/professional terminology and developments associated with budgeting. Knows when and how to apply Capital versus OM spend.Required Qualifications for Position Bachelors degree in Accounting, Finance or other Business disciplines Strong quantitative and analytical skills Proven business and financial acumen Understanding of corporate financial planning, management reporting analysis and GAAP accounting Strong written and verbal communication skillsPreferred Additional Qualifications for Position Utility experience Knowledge of regulatory accountingDisclaimerThe preceding description is not designed to be a complete list of all duties and responsibilities required of the position.
NiSource is committed to providing equal employment opportunities in each of its companies to all employees and applicants for employment without regard to race, color, religion, national origin or ancestry, veteran status, disability, gender, age, marital status, sexual orientation, gender identity, genetic information, or any protected group status as defined by law. Each employee is expected to abide by this principle.By applying, you may be considered for other job opportunities.
For immediate consideration, please apply on-line at careers.nisource.com before March 8th!
Value inclusion within your day to day responsibilities by respecting others perspectives/convictions, engaging others opinions, creating a safe environment where people, ideas, and opinions are valued within your Team/Customers and external partners.Respect and take into consideration diversity within your Team/Customers and external work partners by valuing different world views, challenges, and cultures that represent all walks of life and all backgrounds.Treat others with respect and consideration. Actively participate in creating and contributing to a positive work environment.
null
Job Family: Finance
NiSource