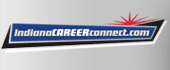 Job Information
The Methodist Hospitals

ELECTROPHYSIOLOGY-RAD TECH

in

Merrillville

,

Indiana
Assists physicians in the performance of a variety of technical procedures that require administration of ionizing radiation. These procedures require a high degree of technical expertise. This position functions with independent judgment as a member of a cross-functional team of physicians and nurses providing exceptional patient procedural care to create a definable foundation of data from which a correct diagnosis or a successful intervention may be obtained for each patient.
PRINCIPAL DUTIES AND RESPONSIBILITIES(*Essential Functions)
Interacts with patients, physicians and co-workers in accordance with Methodist Hospitals professionalism policy.

Participates in planning and arranging work as a team member, providing a variety of care under often stressful conditions with a cross-functional team of nurses, technologists and physicians delivering patient care.

Operates all specialized radiographic equipment used for angiographic filming and utilizes necessary technique and accessories to produce optimal image quality.

Follows procedure for post processing of images.

Implements all radiation safety procedures when working with radiation producing equipment.

Prepares patients for radiologic procedures.

Assures relevant paperwork is charted prior to procedural case start including patient consent and H & P, etc.

Assists physicians with procedures, including pre-procedural care, procedural scrub duties, and post procedural patient care.

Sets-up sterile trays and prep patients for diagnostic procedures by using sterile technique.

Under the direct observation and supervision of the physician, performs arterial and venous cannulation.

Cross-trains and performs hemodynamic monitoring.

Maintains a clean, well-stocked and safe working environment, checks and tests equipment prior to use.

Follows universal precautions and assists in assuring compliance by other employees and physicians.

Ensures accurate charging of procedures and supplies, and reports any potential problems immediately to Cath Lab leadership.
JOB SPECIFICATIONS(Minimum Requirements)
KNOWLEDGE, SKILLS, AND ABILITIES
Responsible to assure the principles of radiation are adhered too at all times by nursing and physician staff.

Works with Biomed and Service Tech's to assure integrity and optimal uptime of the radiation related and other equipment used in the Cath & EP.

Tests lead aprons and thyroid shields for integrity annually at a minimum.

Assure proper storage of shielding apparatus to avoid damage and breakage.

Requires excellent communication skills both verbally and in writing.

Must be capable of functioning independently pertaining to patient care and equipment functions.

Maintains working knowledge and expertise with all equipment and supplies utilized in the Cath and EP Lab environment.
EDUCATION & EDUCATION
Associates Radiology Required

2 years Experience Healthcare/Medical - Radiology Preferred

ARRT (R) Radiography Registration through The American Registry of Radiologic Technologists

ACLS within 6 months of hire

BLS - Healthcare Provider

Cardiovascular Certification
STANDARDS OF BEHAVIOR
Meets the Standards of Behavior as outlined in Personnel Policy and Procedure #1, Employee Relations Code.
CONFIDENTIALITY/HIPAA/CORPORATE COMPLIANCE
Demonstrates knowledge of procedures for protecting and maintaining security, confidentiality and integrity of employee, patient, family, organizational and other medical information. Understands and supports the commitment of Methodist Hospitals in adhering to federal, state and local laws, rules and regulations governing ethical business practices for healthcare providers.
DISCLAIMER - The above statements are intended to describe the general nature and level of work being performed by people assigned to this job. The statements are not intended to be construed as an exhaustive list of all responsibilities, duties and skills required.
ID: 2020-6663
Street: 8701 Broadway
FTE: 0.6