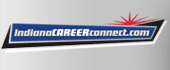 Job Information
Barnes & Noble

Bookseller - Temporary

in

Mishawaka

,

Indiana
Bookseller - Temporary
Location
IN - Mishawaka - University Park Mall - 2358
Classification
Temporary
Description
As a Bookseller, you are responsible for selling by providing exceptional customer service through our four core service principles. You make the shopping experience interactive and engaging by enthusiastically sharing your knowledge about our products and services and meeting the needs of the customer. You care about and value people and exemplify our core values.
Essential Functions
• Deliver exceptional customer service that ensures sales and high levels of customer satisfaction. • Execute on the café service standards: offer a warm welcome, recommend add-ons, personalize the customer's order, offer membership, and thank the customer.
• Assist the Café Manager in the daily operations of the café.
• Greet and establish rapport with customers, proactively engaging them in conversations about our products, services, and promotions to determine their needs and recommend the right products.
• Ensure all customer transactions are processed accurately and in a timely manner.
• Prepare and serve drinks and food in accordance with the Café standards and health code • Ensure exceptional product quality standards.
• Drive sales by engaging all customers in our café and customer sampling of Café products. • Receive and appropriately store deliveries of Café products.
• Complete prep sheets and waste logs and work with the manager on duty (MOD) to verify paperwork and project completion.
• Maintain Café cleanliness by using the maintenance checklists to delegate and follow up on tasks throughout the day.
• Mentor and help orient and train new Café servers, ensuring a smooth acclimation to the Cafe and our culture.
• Assist with the execution and compliance of all operational and visual merchandising standards in partnership with the Café Manager.
• Perform all opening and closing procedures and support tasks in accordance with Café standards. • Protect Company assets by ensuring the accurate execution of loss prevention procedures, including cashiering and inventory standards, waste logs monitoring, sample recording, coupon redemption and discount and return policies.
• Assist in any area of the store as needed.
Qualifications
• Passion for selling
• Strong organizational and written/verbal communication skills
• Spend the majority of time on the selling floor, which requires physical activity (i.e., prolonged standing, repetitive bending, lifting, climbing)
• Availability for early mornings, evenings, weekends and holidays to align with store needs
• At least one year of supervisory experience preferred
Barnes & Noble is an equal opportunity and affirmative action employer and is committed to providing employment opportunities to minorities, females, veterans, and disabled individuals, as well as other protected groups.
Barnes & Noble