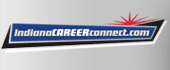 Job Information
Veterans Affairs, Veterans Health Administration

Police Officer

in

Mishawaka

,

Indiana
Summary
The mission of the VA police officer is to serve and protect Veterans, patients. employees, contractors, volunteers, affiliates, visitors, and others who frequent VA facilities. Their safety and security is paramount to insuring that the VA can successfully fulfill President Lincoln's promise to care for him who shall have born the battle, and for his orphan by serving and honoring the men and women who are America's Veterans.
Responsibilities
Safety and security is paramount to ensuring that the VA can successfully fulfill President Lincoln's promise to care for him who shall have born the battle, and for his orphan by serving and honoring the men and women who are America's Veterans. Veterans should be able to enter any VA facility across the country with the confidence that they will receive a consistently high level of protection and customer service from VA police officers. This is accomplished through crime prevention activities, typical law enforcement actions, emergency response capabilities, special training and tactics, and weapons, equipment and systems utilization, and Veteran Centered Policing. Veteran Centered Policing is a VA-specific model by which the VA police force serves and protects Veterans, employees, and all others who access VA care and services. This model of policing goes beyond law enforcement and focuses on insuring that VA police demonstrate the ideals of the Department's core values reflected In the acronym ICARE(Integrity, commitment, advocacy, respect, and excellence) when interacting with Veterans and those that also serve Veterans. Successful application of Veteran Centered Policing requires VA police use good independent judgment in assessing situations and determining appropriate responses. VA police must work in partnership with other VA employees to first and foremost carry out the VA mission of serving Veterans. Traditional policing activities should be limited to situations in which the safety and security of the Veteran or others takes precedence over delivering an excellent customer experience. The work is performed in settings in which there is regular and recurring exposure to moderate discomforts and unpleasantness, such as high levels of noise in industrial settings, high temperatures in confined spaces, or severe weather conditions during extended periods of traffic and patrol duties. The employee may be required to use protective clothing or gear such as masks, gowns, coats, boots, goggles, gloves, bullet resistant vests or shields. The work involves moderate to high risk requiring exercise of safety precautions when working around hazardous materials such as toxic gases, explosives, infectious biological materials, and others that pose a moderate risk of exposure. The work also involves moderate risk and discomfort when working outdoors without shelter or operating vehicles for extended periods of time over rough terrain. Work Schedule: Full Time - Shift Work covering 24/7, Weekends & Holidays.
Position Description Title/PD#: Police Officer/PD00246A
Physical Requirements:
The work requires regular and recurring physical exertion, long hours of standing, walking, driving, and similar activities. The incumbent must respond to alarms, pursue suspects, participate in training activities, climb stairs, and walk during assigned foot patrols in and around large buildings, campus, and other physical settings. Agility, dexterity and strength are needed to pursue, apprehend and detain uncooperative suspects. On a regular and recurring basis the work requires strenuous exertion physically restraining disorderly individuals to prevent harm to others or the individual. Incumbents must be physically able to lift or carry injured or hurt persons, evacuate persons to safety during storms, disasters, fires or other emergencies. The incumbent is expected to maintain a high standard of physical fitness and hand and eye coordination in order to maintain his or her semi-annual qualification with his or her assigned firearm and annual qualification with his or her assigned departmental issued intermediate weapons. Strenuous physical exertion is also required during many required and recurring training activities such as those related to weapons training, Active Threat Response training and Ground Defense and Recovery training. Investigation of Fitness A character investigation may be conducted on applicants selected for employment. The purpose of such an investigation is to secure evidence of the candidate's honesty, integrity, general character, and loyalty to the U.S. Government. Such investigations will be conducted under the security requirements of the hiring agency. Medical Requirements The duties of these positions require moderate to arduous physical exertion and/or duties of a hazardous nature. The following medical requirements apply to all applicants: good near and distant vision, ability to distinguish basic colors, and ability to hear the conversational voice. Agencies may establish additional, job-related physical or medical requirements provided that the specific position(s) involves the arduous or hazardous duties to which the physical requirements relate.
Requirements
Conditions of Employment
Qualifications
To qualify for this position, applicants must meet all requirements by the closing date of this announcement. GS-06 grade level: One year of specialized experience (equivalent to the GS-05 grade level in the federal service); experience that equipped the applicant with the particular knowledge, skills and abilities (KSA's) and other characteristics to perform successfully the duties of the position, and that is typically in or related to the work of the position to be filled, in the normal line of progression for the occupation in the organization. Specialized experience includes: knowledge of a body of basic laws and regulations, law enforcement operations, practices, and techniques that involved responsibility for maintaining order and protecting life and property. This is an experienced Police Officer Position. Only Police Officers that possess the required law enforcement specialized experience need apply. Candidates that do not possess the required specialized experience will not be qualified for the position. EXPERIENCE: You must show evidence of training or experience of sufficient scope and quality of your ability to do the work of this position. Evidence which demonstrates you possess the knowledge, skills, and ability to perform the duties of this position must be supported by detailed descriptions of such on your resume. Applicants will be rated in accordance with the OPM Federal Wage System Qualification Standards. Creditable specialized experience may have been gained in work on a police force; through service as a military police officer; in work providing visitor protection and law enforcement in parks, forests, or other natural resource or recreational environments; in performing criminal investigative duties; or in other work that provided the required knowledge and skills. There is no educational substitution for the GS-06 level. Elements/Competencies: Analytical Thinking Criminal Law Firearms First Response Integrity/Honesty Interpersonal Skills Public Safety and Security Current Law Enforcement Training Center Academy Trained Veterans Administration Police Officers will be considered best qualified. LAUTENBERG AMENDMENT: This position authorizes the incumbent to carry a firearm. Any person who has been convicted of a misdemeanor crime of domestic violence cannot lawfully possess a firearm or ammunition (Title 18, U.S.C., Section 922(g)(91)).Candidates who have been convicted of a misdemeanor crime of domestic violence are not qualified for this position. Candidates under consideration will be required to certify whether they have ever been convicted of such an offense. False or fraudulent information provided by candidates is criminally punishable by fine or imprisonment (Title 18, U.S.C., Section 1001). Experience refers to paid and unpaid experience, including volunteer work done through National Service programs (e.g., Peace Corps, AmeriCorps) and other organizations (e.g., professional; philanthropic; religions; spiritual; community; student; social). Volunteer work helps build critical competencies, knowledge, and skills and can provide valuable training and experience that translates directly to paid employment. You will receive credit for all qualifying experience, including volunteer experience. Note: A full year of work is considered to be 35-40 hours of work per week. Part-time experience will be credited on the basis of time actually spent in appropriate activities. Applicants wishing to receive credit for such experience must indicate clearly the nature of their duties and responsibilities in each position and the number of hours a week spent in such employment.
Education
No substitution of education or training may be made for the required specialized experience at GS-6 and above.
Additional Information
VA's Direct Hire Authority enables supervisors to hire, after public notice is given, any qualified applicant without regard to 5 United States Code (USC) 3309-3318, 5 Code to Federal Regulations (CFR) part 211, or 5 CFR part 337, subpart A. VA's DHA expedites hiring by eliminating competitive rating and ranking, Veterans' preference, "rule of three," and category rating procedures. The Interagency Career Transition Assistance Plan (ICTAP) and Career Transition Assistance Plan (CTAP) provide eligible displaced VA competitive service employees with selection priority over other candidates for competitive service vacancies. To be well-qualified, applicants must possess experience that exceeds the minimum qualifications of the position including all selective factors if applicable, and must be proficient in most of the requirements of the job. Information about ICTAP and CTAP eligibility is on OPM's Career Transition Resources website which can be found at https://www.opm.gov/. Receiving Service Credit for Earning Annual (Vacation) Leave: Federal Employees earn annual leave at a rate (4, 6 or 8 hours per pay period) which is based on the number of years they have served as a Federal employee. VA may offer newly-appointed Federal employee's credit for their job-related non-federal experience or active duty uniformed military service. This credited service can be used in determining the rate at which they earn annual leave. Such credit must be requested and approved prior to the appointment date and is not guaranteed. This job opportunity announcement may be used to fill additional vacancies. If you are unable to apply online view the following link for information regarding an Alternate Application.