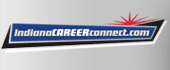 Job Information
Stanley Acess Technologies

Cold Forming Machinist B

in

Montpelier

,

Indiana
76436BRTitle:Cold Forming Machinist BBusiness:SEF Automotive State/Country/Province:Indiana No. of Positions:1Job Description:Position Summary
Under general supervisor and according to established policy and procedures, sets up and operates various types of machines and equipment to produce parts to close tolerance specifications and set up charts. Supply own measuring and gauging equipment. Complies with all safety rules.
Essential Job Functions – Machinist supporting coldforming
All job functions required in shop: lathe, mills, grinders, etc

Die setting

CNC knowledge required (Fanuc and or HAAS controls)

Empty cutting oil catch pans under machines daily

Operate slug shaker as needed
Essential Job Functions
Completes tooling changes, sharpening and repair in die

Complete general maintenance and cleaning on dies

Operate PIVs

Work with and understand blueprints with close tolerance

Maintain housekeeping standards

Ability to work overtime as needed

Any other duties as assigned by supervisor

Grinding

Tool design and hand sharpening (cutting tools)

Upkeep of machines, minor maintenance

Essential Skills & Experience

High School Diploma or GED

Basic computer skills to enter data and look up job information

Two + years in a tool shop environment. Machinist courses taken at tech school, schooling in progress.

Emphasis in stampings and six month press die set up or machine repair experience preferred.

CNC experience, able to do some programing.
Competencies (5-10 Critical Areas of Understanding/Practice for the role)
Mathematical ability (add, subtract, multiply and divide), practical application of percentages and ratios

Practical algebra, geometric construction and essentials of trigonometry

Apply principles of logical or scientific thinking to define problems, collect data, establish facts and draw valid conclusions. Interpret an extensive variety of technical instructions in mathematical or diagrammatic form. Deal with several abstracts and concrete variables.

Write instructions in moderate to simple sentences to provide manufacturing information. Must be able to communicate technical information between tool design and manufacturing activities.

Problem solve with engineering team with die design and improvement recommendations
Physical Demands
Walking, standing, bending

Use of hands, arms and fingers, reaching regularly, feeling, and grasping

Use of eyes to visually make adjustments and corrections to machines

Lifting and carrying 5-35 pounds regularly; occasionally lifting 35+ pounds, use of crane for heavy loads
Personal Protective Equipment
Hearing protection

Safety Glasses

Safety shoes – slip resistant and safety toe

Cut resistant gloves

Face shields

Other additional PPE may be required when operating machinery or using chemicals.
Working Conditions
Inside working environment, on production floor; floor becomes slippery with oil. Noise levels on production floor require hearing protection, temperature fluctuates dependent on season. Working around powered industrial vehicles. Working with and around oil and chemicals.
Stanley Engineered Fastening, a Stanley Black & Decker company is an Equal Opportunity Employer. All qualified applicants that apply for Stanley Black & Decker will receive consideration for employment without regard to race, color, religion, sex, sexual orientation, national origin, disability or protected veteran status.Requisition Number:76436BRFunction:Manufacturing City:MontpelierEEO Statement:All qualified applicants to Stanley Black & Decker are considered for employment without regard to race, color, religion, age, sex, sexual orientation, gender identity, national origin, disability, veteran's status or any other protected characteristic.Featured Category on SBD Careers:Manufacturing