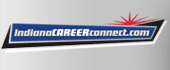 Job Information
U.S. Army Corps of Engineers

LOCK AND DAM EQUIPMENT

in

Mount Vernon

,

Indiana
Summary
About the Position: Incumbent performs a variety of mechanical, hydraulic, and electrical duties at a high-lift navigation structure. Performs and participates in a variety of maintenance, inspection and repair work. May occasionally be required to perform lock and dam operating duties.
Responsibilities
Makes preventive maintenance inspection of equipment to determine operating efficiency and need for repair, adjustment, lubrication, cleaning, or complete overhaul.
Performs operating repairs, inspections, and preventive maintenance work on all equipment listed above including cleaning, adjusting, lubricating and replacing of worn and defective mechanical parts.
Uses ohmmeter, voltmeter, and other testing equipment to trace shorts, breaks, and other sources of malfunction of a variety of electrical and sound equipment.
Operates lathe, drill press, and grinder in the fabrication or refinishing of various parts for operating mechanisms
Replaces points, fuses, switches, and defective wiring (including underwater cable) and makes ordinary repairs of motor, control panels, electro-hydraulic valves, limit controls, signal and intercom systems, and the like.
Maintenance and repair of the dam and dam parts and operating mechanisms of the lock and dam, performs flat, vertical, and overhead welding with electric and gas welding processes
Requirements
Conditions of Employment
Qualifications
Who May Apply: Only applicants who meet one of the employment authority categories below are eligible to apply for this job. You will be asked to identify which category or categories you meet, and to provide documents which prove you meet the category or categories you selected. See Proof of Eligibility for an extensive list of document requirements for all employment authorities. Current Department of Army Civilian EmployeesCurrent DoD Defense Civilian Intelligence Personnel System (DCIPS) Employee (non-Army)Current Permanent Department of Defense (DOD) Civilian Employee (non-Army)Interagency Career Transition Assistance PlanLand Management Workforce Flexibility ActNon-Department of Defense (DoD) TransferOffice of Personnel Management (OPM) Interchange Agreement EligiblePriority Placement Program, DoD Military Spouse Preference (MSP) EligibleReinstatementVeterans Employment Opportunity Act (VEOA) of 1998 Experience refers to paid and unpaid experience, including volunteer work done through National Service programs (e.g., Peace Corps, AmeriCorps) and other organizations (e.g., professional; philanthropic; religious; spiritual; community; student; social). You will receive credit for all qualifying experience, including volunteer experience. There is no specific length of training or experience required. However, you must be able to demonstrate, through experience shown in your written application materials that you possess the sufficient knowledge, skills, and abilities to successfully perform the work of this position without more than normal supervision. Minimum Qualifications (Screen Out Element): Ability to do the work of an Lock and Dam Equipment Mechanic without more than normal supervision. Operate electric, electronic, hydraulic, and pneumatic controls. I have inspected, serviced, maintained, and repaired a wide variety of other equipment such as gasoline engines, boat motors, chain saws, lawn mowing equipment, pumps, generators, electric carts, compressors, tractors, building electrical systems, utility and heating or cooling systems, etc., which are associated with buildings and grounds at the work site.- Failure to meet this Screen Out Element will result in an ineligible rating. Ability To Do The Work Of The Position Without More Than Normal Supervision (Screen-out Element)Ability to Interpret Instructions, Specification, etc. (includes blueprint reading)Ability To Use and Maintain Tools and EquipmentKnowledge of Equipment Assembly, Installation, Repair, etc.Knowledge of MaterialsTechnical Practices (theoretical, precise, artistic)Trouble Shooting PHYSICAL EFFORT Work requires frequent standing, stooping, stretching, climbing, and crouching. Lifts and carries items weighing up to 50 pounds; occasionally lift and carry larger assemblies or complete units exceeding 50 pounds. Uses coordination of eyes, hands, legs, and body in installing, repairing, or testing equipment in confined spaces such as manholes, enclosed switchgear, or on overhead structures; climbs ladders and poles. WORKING CONDITIONS Work is performed largely outside during the day or night subject to inclement weather, on high structures usually over water that is frequently turbulent, in the proximity of moving machinery and high tension electrical equipment, on scaffolds, and from slings. Occasionally will work behind bulkheads below water level. Incumbent is also subject to falls, drowning, injury, or discomfort and when inside, exposure to drafts, changing temperatures, and loud noises. Uses safety equipment such as protective ear devices, hard hats, hard toe shoes, respirators, and protective clothing. Working conditions have been considered in evaluation of the job; therefore, environmental differential pay is not warranted for duties performed.
Education
Additional Information
Male applicants born after December 31, 1959, must complete a Pre-Employment Certification Statement for Selective Service Registration. You will be required to provide proof of U.S. Citizenship. Two year trial/probationary period may be required. Direct deposit of pay is required. This is a Career Program (CP) 18 - Lock and Dam Equipment Mechanic position. You may claim military spouse preference (MSP). If a MSP applicant is determined best qualified and selected, placement must be at the full performance level for priority consideration. Selection is subject to restrictions resulting from Department of Defense referral system for displaced employees. If you have retired from federal service and you are interested in employment as a reemployed annuitant, see the information in the Reemployed Annuitant information sheet. Multiple positions may be filled from this announcement. Salary includes applicable locality pay or Local Market Supplement. If you are unable to apply online or need to fax a document you do not have in electronic form, view the following link for information regarding an Alternate Application. Payment of Permanent Change of Station (PCS) costs is NOT authorized, based on a determination that a PCS move is not in the Government interest. Retention, Recruitment or, Relocation Incentives are NOT authorized.