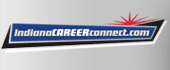 Job Information
Franciscan Health

Program Coord Stroke Ctr

in

Munster

,

Indiana
Program Coord Stroke Ctr
Emergency
Franciscan Health
701 Superior Avenue Munster, IN 46321
Days
Part-Time Benefit eligible
Bachelor's Required
WHAT WE NEED
Healthcare coordinators
WHO WE ARE LOOKING FOR
Improving the long-term health of our patients. Helping people learn the skills necessary to manage their condition after they leave the hospital. Empowering patients to actively engage in their own healthcare. This is the job for someone who can serve others with compassion and knowledge. Someone who is both a good listener and a good teacher. Someone who believes that the best healthcare doesn't end when a patient walks out of our doors.
Are you good at following treatment plans? Are you the type of communicator who can help patients understand doctor's orders? Are you responsible with your time? Are you a motivating, positive coach? We have a special place that needs your skills.
WHAT YOU WILL DO
Coordinate continuity of patient care delivery.

Coordinate management of patient care through multidisciplinary rounding and discharge planning.

Provide clinical support and expertise.

Utilize evidence-based protocols in developing or revising clinical pathways or standing orders.

Coordinate compliance with accrediting, state, and federal agencies for assigned areas.

Participate in quality improvement initiatives by reporting measureable outcomes in accordance with the accreditation standards/elements.
WHAT IT TAKES TO SUCCEED
Demonstrate flexibility in staffing and adaptability to changes in patient care practice.

Exercise safe judgement in decision making.

Strong communication skills.

Strong organizational skills.
WHAT WE'RE LOOKING FOR
3-5 Years Experience
License(s): Registered Nurse
Certification(s): Basic Trauma Life Support
Travel: Never or Rarely
EQUAL OPPORTUNITY EMPLOYER
It is the policy of Franciscan Alliance to provide equal employment to its employees and qualified applicants for employment as otherwise required by an applicable local, state or Federal law.
Franciscan Alliance reserves a Right of Conscience objection in the event local, state or Federal ordinances that violate its values and the free exercise of its religious rights.
Franciscan Alliance is committed to equal employment opportunity.
NURSING SERVICES ​​​​
Munster, IN, US, 46321
Part-Time Benefit eligible
Never or Rarely
employmentType: Part-Time Benefit eligible
Days
Munster
IN
46321
701 Superior Avenue