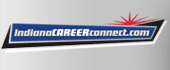 Job Information
Crane 1 Services, Inc.

LOU - Service Technician

in

New Albany

,

Indiana
CRANE 1
Service Technician
Reports to: Service Supervisor or Operations Manager
POSITION SUMMARY Perform maintenance and repairs on electric overhead traveling cranes at customer locations as directed..
PRIMARY TASKS AND RESPONSIBILITIES
Perform maintenance, inspection and repairs on electric overhead traveling cranes

Electrical & mechanical systems troubleshooting

Working from heights

Work closely with service supervisor and/or service coordinator to minimize delays and downtime

Ensure professionalism and a high customer service standard

Provide a high level of communication with both customer and office team members

Requirements
SKILLS AND KNOWLEDGE
High school diploma or equivalent

2-year technical degree or equivalent experience

Thorough knowledge of electrical theory for power and controls

Thorough knowledge of the mechanical systems of cranes/hoists

Thorough knowledge of simple structural elements

Understanding of the OSHA/ANSI standard (is required)

Ability to work both in an individual and team environment

Resourceful in getting the job done

Proficient computer skills

A clean driving record
WORK ENVIRONMENT CONSIDERATIONS:
Work various environments and working conditions depending on assignment.

Occasional overtime required.

Working at heights & some heavy lifting.

Walking, sitting, standing, bending, driving, reading, seeing, hearing, speaking, concentrating, communicating.
Disclaimer: This job description indicates the general nature and level of work expected of the incumbent. It is not designed to cover or contain a comprehensive listing of activities, duties or responsibilities required of the incumbent. Incumbent may be asked to perform other duties as required and the responsibilities of the position may change.
CRANE 1
Service Technician Role & Responsibilities
Minimum one (1) years' experience involving advanced electrical troubleshooting and mechanical repair. Some electronic experience or training is preferred. An associate degree in Industrial Electricity, Electronic Engineering Technology or related field or equivalent vocational/technical training and experience is preferred. Must have and maintain a good driving record and cannot be afraid of heights. Overtime and occasional out of town travel is necessary. Prior experience on cranes a plus.
PRINCIPAL RESPONSIBILITIES:
Perform maintenance and repairs on electric overhead traveling cranes at customer locations as directed.

Responsible for safe operations of CRANE 1 vehicles and maintaining a driver's license in good standing. Driver's record will be reviewed annually and subject to CRANE 1 policy for driving privileges.

Conduct extensive on-site electrical, mechanical and electronic troubleshooting to determine cause for equipment malfunction and establish the necessary repairs utilizing visual inspection, test procedures and appropriate test equipment.

Document findings and make corrective recommendations for the equipment to customer, determine customers' intentions to purchase repairs and advise local branch office of actions necessary to sell or complete the repairs.

Occasionally may be required to perform after-hours services as part of customer's maintenance contract, in response to a service call or on an emergency call due to an equipment breakdown.

Responsible for having read and understood the contents of all OSHA, ANSI, CMAA, and other codes or regulations pertaining to our industry. Although complete knowledge of every code is not possible, must be familiar with the regulations and refresh knowledge of codes periodically.

Responsible for being able to complete and write out/type service reports and other daily work forms with legible handwriting or printing using proper grammar skills.

Prior to leaving any jobsite, expected to review all repairs performed and discuss all recommendations with customer's contact. All paperwork must be signed by customer as evidence of the review and acceptance of workmanship. Signature is our authority to invoice for work completed.

Responsible for maintaining a professional appearance with CRANE 1 issued clothing, and not permitted to wear jewelry which may interfere with safe work practices. Hair must also be kept trimmed so that there is no danger of entanglement during normal work. No jewelry (such as a piercing or ear-rings) on the face or head may be worn during working hours.

Responsible to maintain all CRANE 1 issued equipment and assets in safe and proper working order. Any maintenance required must be immediately brought to the attention of management for disposition or replacement.

Accountable and responsible for inventory and miscellaneous materials stocked on the service vehicle and filling out any forms necessary to document their use or sale to customer.

Responsible for following all safety procedures of the customer and CRANE 1 at all times. Shall provide customers and CRANE 1 with a written "Service Report" of any observed or known safety concerns discovered during the course of daily work. A signature of acknowledgement must be indicated on the documents as evidence of such notice.

Must maintain regular communication with the local branch/service office and/or call in a minimum of once per day to the service supervisor.

Responsible for completing a general safety audit of any crane worked on and documenting that all required safety features are functional prior to leaving customers premises. (Unless otherwise noted on the report as deficient and a deficiency tag left on crane for future - unsuspecting operators.)
Crane 1 Core Values
Self-Driven-Accountable

Safety Conscious

Positive Collaborative Problem Solver

Humility

Passionate Customer Care