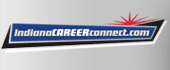 Job Information
UnitedHealth Group

Patient Service Rep - Medical Front Office (New Albany, IN)

in

New Albany

,

Indiana
Opportunities with American Health Network, OptumCare partner. When you join American Health Network (AHN), you become part of a team that strives to identify and retain the top healthcare professionals in the markets it serves. At American Health Network, we want to be the best health care organization we can be. Our mission is to improve the health of our patients. We're a physician-led organization, operating over 70 medical offices in Indiana and Ohio, with over 300 providers and 1200 employees. We're also an OptumCare partner, part of the UnitedHealth Group family of businesses, and backed by the resources of a global health care organization working to help people live healthier lives and help make the health system work better for everyone. That's an important differentiator as more people need our help simplifying the complexities of the American health care system. At the same time, the culture of AHN supports work-life flexibility for providers and places a high value on their physical, emotional, financial and other aspects of well-being.
Find out what it means to be part of an exceptional company that values its providers, its role in health care, and making a difference one patient at a time. Take a look at American Health Network and explore a new path to your life's best work.(sm)
As a Patient Service Representative (PSR), you will be working in a collaborative office environment alongside other medical professionals.
This position is with AHN's Express Care office in New Albany, and the schedule is Monday-Friday, 7:30am - 4:00pm and one day every other weekend 8:00am-5:00pm.
Primary Responsibilities:
Greet patients as they arrive and manage wait time

Assist patients with intake processes including copying required documents

Collect co-payments, co-insurance and deductibles and issues receipts

Manage cashier box and daily deposits according to company policies

Process walk-in patients and visitors

Answer phones and schedule appointments

Manage medical records (maintains, files/scans, prepares for schedule)

Ensure all correspondence is scanned and/or filed in timely manner

Process requests for medical records release and maintain appropriate logs, etc.

Perform all other related duties as assigned
You'll be rewarded and recognized for your performance in an environment that will challenge you and give you clear direction on what it takes to succeed in your role as well as provide development for other roles you may be interested in.
Required Qualifications:
High school diploma or GED

Proficient in Microsoft office suite
Preferred Qualifications:
NextGen EPM & EHR experience

Previous medical office experience
Proof of immunity to vaccine-preventable diseases is an employment requirement.
Careers with Optum. Here's the idea. We built an entire organization around one giant objective; make health care work better for everyone. So when it comes to how we use the world's large accumulation of health-related information, or guide health and lifestyle choices or manage pharmacy benefits for millions, our first goal is to leap beyond the status quo and uncover new ways to serve. Optum, part of the UnitedHealth Group family of businesses, brings together some of the greatest minds and most advanced ideas on where health care has to go in order to reach its fullest potential. For you, that means working on high performance teams against sophisticated challenges that matter. Optum, incredible ideas in one incredible company and a singular opportunity to do your life's best work.(sm)
Diversity creates a healthier atmosphere: All qualified applicants will receive consideration for employment without regard to race, color, religion, sex, age, national origin, protected veteran status, disability status, sexual orientation, gender identity or expression, marital status, genetic information, or any other characteristic protected by law.
UnitedHealth Group is a drug-free workplace. Candidates are required to pass a drug test before beginning employment. In addition, employees in certain positions are subject to random drug testing.
Job Keywords: Patient Service Representative, Patient Service Rep, PSR, Patient Service, Patient Representative, Medical Front Office, Front Office, Medical Receptionist, Receptionist, NextGen EPM & EHR, New Albany, IN, Indianapolis IN
UnitedHealth Group