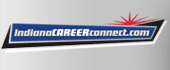 Job Information
Gaylor Electric, Inc.

Lead Person Electrical - Noblesville, IN

in

Noblesville

,

Indiana
Gaylor, Inc. is governed by and committed to the electrical industry's highest standards of professional integrity, performance, and cost effective services for the benefit of our clients. We recognize that our employees are the most important resource in maximizing sales growth and return on investment through teamwork, safety, personnel development and customer service. We believe our eight core values clearly define who we are - like a roadmap for employee performance as well as a checklist for client confidence. Just as a solid foundation is critical for the structural soundness of any building, our beliefs are the foundation on which Gaylor is built - the soul of our company. Our core values are Integrity, Safety, Return on Investment, Personnel Development, Customer Service, Sales Growth, Performance and Teamwork.
SCOPE OF WORK:
Management of project installations, alterations, additions, and/or repairs of electrical systems, conductors, and associated materials and equipment within the residential, commercial, and industrial electrical industry.
RESPONSIBILITIES:
Accountable for the on-site management/safety of assigned construction projects, trade contractors, and field personnel. Ensures scheduled completion of projects within established budget, time and quality standards while following standard operating procedures. Responsible for establishing performance goals and reviewing project documents, plans and specifications in order to direct construction activities. Resolves conflicts related to construction of the project as well as personnel difficulties. Coordinates , field installations and project close-outs as well as develops and maintains customer/client relationships. Internally: Reports to the Field Supervisor/General Superintendent/Project Manager and interacts with other field personnel and support staff (e.g. Estimating, Accounting, Finance, Human Resources, and other Corporate services staff). Externally: May interact with owners, owner representatives, architects, engineers, trade contractors, vendors, and others who are associated with project related activities. Will work with and oversee assigned field personnel reporting to him/her (usually 12+ employees).
POSITION REQUIREMENTS:
Uses Gaylor Performance Values as tools to carry out all job responsibilities.

Realizes importance of proper interpretation and enforcement of Gaylor policies and guidelines.

Attends, coordinates, and/or conducts meetings and activities with assigned employees/crews to meet project objectives and schedules.

Oversees, delegates, and monitors all assigned employees' performance on assigned projects/tasks to ensure compliance with project plans, specifications, and shop drawings while meeting Company quality standards.

Guides and assists employees in identifying, analyzing, and resolving existing or anticipated obstacles in a manner to meet task/project schedules.

Informs, clarifies, and confers, as directed by general superintendent/project manager, on estimated and actual project status (i.e. work progress, work schedules, time sheets, job costing, etc.).

Works with general superintendent/project manager in personnel alignment and scheduling to facilitate weekly action plans.

Leads, motivates, coaches, and develops assigned employees by giving accurate non-biased job performance appraisal.

Cultivates a working relationship with managers, supervisors, fellow employees, and customers/clients encouraging a cooperative environment.

Understands clearly the scope of work/responsibilities of all trades at work site.

Has ability to plan, schedule, and organize tasks in order to meet deadlines.

Reports to assigned job site location on time, as directed.

Has ability to visualize completed work prior to installation.

Directs/trains helpers, apprentices, journeypersons, and crew leaders in proper work practices.

Maintains personal hand tools per Company policy.

Possesses skills to accurately and effectively direct the work of helpers, apprentices, journeypersons, and crew leaders to meet production goals.

Oversees that tools and equipment are properly used.

Makes routine daily inspections of assigned work to verify accurate and timely installations.

Organizes materials and tools in order to maintain clean and neat work areas.

Reviews and interprets blueprints/shop drawings, charts, graphs, and ladder logic diagrams.

Understands use of degrees in bending conduit (i.e. concentric bending).

Possesses knowledge of concrete, masonry, metals, and wood construction methods.

Has experience in terminations/splicing (i.e. high voltage cable and fiber optic cable).

Able to add, subtract, divide, and use electrical formulas accurately.

Performs work at various heights, up to 90'; from ladders, scaffolds, aerial lifts, catwalks, roofs, or other safe work areas.

Works in restrictive/tight areas (i.e. switchgear rooms, crawl spaces, utility tunnels, attics, etc.).

Has ability to dig trenches; either by use of hand tools or equipment.

Reads and understands labels, job site maps/directions, manuals, and written instructions accurately.

Understands and complies with all NEC, state, and local codes.

Possesses knowledge of proper circuitgrounding practices, transformer protection/connections, insulating oils and over current protection, parallel circuits, fuse/circuit breakers, motors, inductance and capacitance power factors.

Possesses knowledge of and ability to properly give 'hand signals' to operators.

Possesses knowledge of and understands effects of soil conditions on underground cables and raceways.

Possesses knowledge of security systems, fire alarm systems, process controllers, control loops, air conditioning, environmental controls, and semi conductor electronics.

Understands the importance of the proper use/selection of cables for accurate installation per NEC.

Possesses knowledge and understanding of Company job safety requirements (O.S.H.A.) and enforces compliance with such.

Has understanding of mechanical systems that interface with electrical systems to provide safe operating systems.

Obtains manager's approval prior to crew installation of requested changes or extras.

Monitors materials, tools, and equipment so they can be accurately and efficiently ordered or scheduled for pick up/delivery.

Reports to supervisor any illegal activities occurring on work site.

Reports accidents or incidents to the Safety Director in a timely manner, per Company policy.

Assigns field employees to project task based upon individual's ability and experience.

Utilizes and maintains accurate project documentation (i.e. time sheets, progress reports, performance appraisals, job costing, daily logs, etc.).

Inspects subcontractor's performance to ensure it meets contract agreements and schedules.

Conducts project close-outs, up-dates punch list, and develops information for record drawings.

Updates job skills by participating in training sponsored by the Company.

Possesses technical knowledge and understands safety requirements in order to work with live/ energized parts.
WORKING CONDITIONS:
May require working in all weather elements (heat, cold, rain, snow, etc.) depending on job location and/or time of year.

Must be able to utilize construction site sanitary facilities (port-o-lets).

Must have required hand tools at all times while at work site (waist tool belts can weigh up to 30 lbs.).

Must be able to work from all type of ladders (step ladders up to 14', "A" frame ladders, and extension ladders, and must be able to independently carry and relocate 12' stepladder). Note: The combination of the employee's personal weight plus the weight of the employee's personal tools cannot exceed weight limits of the ladder (Class 1- 250lbs., class 1A - 300lbs.).

Must wear personal protective equipment (i.e. hard hat, safety glasses, safety harness, and respirator) as required.

Must be able to work scheduled hours as well as overtime, as required, on short notice.

Must be able to work in noisy environments.

Must be able to remain calm in times of heightened emotional situations.

Must work well with others as a member of a team to complete tasks.

Possesses knowledge, certification, and ability to perform first aid, CPR, and emergency rescue if necessary.

Takes disciplinary action toward subordinates consistent with Company policies and procedures.

Cultivates new business relationships and maintains existing relationships with customers/clients.
PHYSICAL REQUIREMENTS:
Ability to bend, stoop, squat, crawl, climb, kneel, balance, push, pull, and reach overhead.

Ability to independently lift work loads of up to 51 lbs.

Repetitive use of arms, hands, and fingers.

Ability to climb ladders of all types.

Possess good vision/hearing (normal or corrected).

Ability to make transition from designated employee parking area to construction areas and be able to gain access to all levels of building/structure, even if the only means of access is by O.S.H.A. approved site construction ladder or stairs still under construction, but deemed safe for use.

Ability to work while constantly moving.

Ability to reach and stretch to position equipment, fixtures, etc. while maintaining balance.

Ability to use both hands simultaneously for tying knots and for the proper use of power equipment.
LICENSE REQUIREMENTS: Only in states and locales where required.
EDUCATION: High school graduate, holder of G.E.D., or equivalent studies/experience.
EXPERIENCE: Six or more years of experience and meets position requirements.
PROMOTION OBJECTIVE: "As Desired"
Note: The above description provides the general details considered necessary to portray the principal function of the position and shall not be construed as a detailed description of all the work required that might be inherent to the position.
ID: 2020-2597
Required/Estimated Travel: 0-10%
External Company URL: http://www.gaylor.com/
Street: 17225 Kraft Court