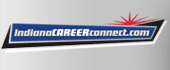 Job Information
Aaron's Inc

Delivery Driver

in

Plainfield

,

Indiana
We are Aaron's - an industry leader in the sales and lease-to-own retailer known for quality brand names and superior customer service. We provide our team members the opportunity to reach their full potential in a team-oriented, high-energy, recognition-based environment with competitive pay and benefits. This is much more than a job – It is a career with purpose.
Aaron's Delivery Drivers are recognized as the front line to our customers. As brand ambassadors, their goal is to provide a top-notch, red carpet customer experience. As a Delivery Driver, you will be responsible for delivering, installing, and demonstrating merchandise in our customer's home, while providing outstanding customer service along the way!
Skills for Success
Delivery Drivers are professional, courteous and genuinely enjoy working with people. Solid communication skills, a working knowledge of electronics, and dependability are necessary. Like all Aaron's team members, they share our purpose and passion for making a real difference in the lives of others and the rewards that come from creating strong personal connections for life.
The Work
· Load, secure and protect product in delivery vehicle and safely transport merchandise without damage
· Verify product information and accessories to ensure it matches for deliveries and returns
· Ensure all merchandise is clean and in operating condition prior to delivery
· Offload, install and demonstrate merchandise for our customers safely
· Perform routine service calls, product exchanges and assist with merchandise returns
· Confirm customer identification, collect money and obtain customers signature on lease agreements
· Assist sales team with field marketing programs requested by store management
· Support in maintaining the showroom floor and store's warehouse by moving and organizing merchandise
· Maintain the store's warehouse in a neat and orderly manner
· Safely operate delivery vehicle and follow delivery schedule set by management
· Accurately document all vehicle movement on daily route sheets
· Team partnership with both the Sales Manager and Customer Service Representative(s) to drive revenue and to meet and exceed daily, weekly and monthly sales goals
· Conduct daily inspection of assigned delivery vehicle to ensure safety and maintenance guidelines are met
· Any other reasonable duties requested by management
Requirements
· At least 21 years old with a valid state Driver's License and compliance with the Company's Driver Qualification Policy; including satisfactory MVR (driving record)
· Must meet DOT requirements to obtain certification in required states
· Ability to work schedule of hours varying from 8 am to 9 pm
· Ability to lift up to 50 lbs. without help and up to 300 lbs. with the assistance of a dolly
· Excellent interpersonal and communication skills
· High energy with the ability to effectively perform all functions of the store and multitasking effectively
· High School diploma or equivalent preferred
· Proper customer service etiquette
· Uphold the Aaron's Brand and protect company assets
· Maintain a professional appearance
· Strong technical skills and/or working knowledge of electronic products
Rewards
Team members enjoy access to career training and advancement opportunities, and rewarded with competitive compensation and a comprehensive benefits package, which includes:
· Paid time off including vacation days, sick days and holidays
· Medical, dental & vision insurance
· 401(k) plan with company match
· Flexible spending accounts
· Life insurance
· Disability benefits
· Stock Purchase Plan
· Team Member purchase discounts
About Aaron's
At Aaron's we provide sales and lease-to-ownership specialty items relating to furniture, consumer electronics, home appliances, and accessories through its more than 1,800 Company-operated and franchised stores. Our customers shop at Aaron's for the same reason you should choose us for the next step in your career – our ability to influence people's lives. We help people "OWN IT", and if you are looking for a company with the passion and dedication to make a difference in the lives of customers and team members alike, join us today.
Aaron's is committed to creating a diverse work environment, celebrates our team members' differences, and is proud to be an equal opportunity employer. All qualified applicants will receive consideration for employment without regard to race, color, pregnancy, religion, sex, sexual orientation, gender identity, national origin, age, disability, Veteran status, military duty, gender expression, genetic information, or any other protected class.
Aaron's is an Equal Opportunity Employer.
Aaron's Inc