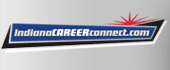 Job Information
Reyes Holdings

Fleet Operations Support Coordinator - RFM

in

Portage

,

Indiana
Fleet Operations Support Coordinator - RFM
Job ID #:36148

Position Type:Full Time

Location:Portage, IN

Shift:Shift 1 (Day)

Department:Maintenance

Education Required:HS Diploma/GED

Experience Required:1 - 3 Years
Position Description:
Position Summary:
The Operations Support Coordinator will be responsible for processing invoices, tracking inventory levels, order parts and assisting with any day-to-day operations throughout the Reyes Fleet Management shops.
Position Responsibilities may include, but not limited to:
Assist with the day-to-day operation of the shop parts department in compliance with established policies and procedures.

Plans, directs and controls the activities of the parts department to ensure technicians have the parts needed to complete jobs in a timely manner.

Responsible for managing the proper inventory levels as directed.

Responsible for supporting the Fleet Manager with administrative duties in addition to processing vendor invoices for parts and service.

Assist with the department's results and performance measured against company KPI'S assigned while maintaining the highest quality standards of professionalism in serving the customer and identifying their needs.

Assist with any audits related to the Fleet.

Communicate professionally with customers and vendors on a regular basis.

Other projects or duties as assigned.
Position Requirements:
Required Skills and Experience:
High school diploma or GED

Knowledge of automotive parts (i.e., experience working in an auto parts store, auto dealership, truck dealerships, etc.)

2+ years related experience

Valid Driver's License to operate applicable company vehicles.

Acceptable motor vehicle record in compliance with Department of Transportation regulations.

Candidate must display excellent leadership and communication skills, must have strong work ethics with a commitment to work extra when needed, along with computer application skills.

This job will require 5 % travel annually.

This position must pass a post-offer background and drug test.
Preferred Skills and Experience:
Experience with tractor and/or trailer parts
Physical Demands and Work Environment:
Reasonable accommodations may be made to enable individuals with disabilities to perform the essential functions. Due to the nature of our business in regard to such things as delivery schedules, order inputs, selection, and Department of Transportation Hours of Service, overtime, attendance and punctuality are essential job functions. Should an individual in this classification not be able to adhere to this requirement due to a disability, they should contact their Human Resources department to see what, if any, reasonable accommodation may be made.
As an Equal Opportunity Employer, Reyes Holdings companies will recruit and select applicants for employment solely on the basis of their qualifications. Our Practices and Procedures, including those relating to wages, benefits, transfers, promotions, terminations and self-development opportunities, will be administered without regard to race, color, religion, sex, sexual orientation and gender identity, age, national origin, disability, or protected veteran status and all other classes protected by the Federal and State Government. Drug Free Employer.
Reyes Holdings