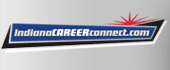 Job Information
Reid Health

RN

in

Richmond

,

Indiana
A "Registered Nurse" is a person who holds a valid Indiana license, and who bears primary responsibility and accountability for nursing practices based on specialized knowledge, judgment, and skill derived from the principles of biological, physical, and behavioral sciences.
Assess patient/family ability to comprehend instruction and pre-procedure teaching.

Provide a quiet, safe environment.

Allay fear and anxiety of patient and family.

Continually assess patient according to systematic approach and notify the anesthesiologist (if applicable) or surgeon of any pertinent changes.

Identify the patient with cardiac and/or respiratory difficulty or arrest and initiate resuscitative measures including CPR as required.

Prepare set-up, materials and equipment for cases as needed and assists doctors in all types of procedures as required.

Assure all equipment is functioning before use.

Note NPO status, allergies, abnormalities, injuries and previous surgery.

Identify presence of internal and external prosthesis/implants.

Assist in the transportation, positioning and pre-procedure preparation of patients.

Review and verify mandatory and pertinent information pre-operatively. Ex) Procedure Consent, Pre-Procedure Checklist, History and Physical, Pre-Operative lab results and any other pertinent information as necessary.

Assist anesthesia department in induction of anesthesia (as applicable).

Assist in positioning the patient on the cart with attention to protecting pressure points and appendages.

Transports the patient to PACU and provides report of the patient's past medical history, presence of allergies, procedure performed and any other pertinent information.

Maintain traffic in the GI Procedure Room.

Maintain inventory control of supplies and medications, including appropriate records and documentation.
Education Required: ASN or BSN required for position.
Licensure/Certifications: Licensed as a registered nurse in the State of Indiana. Must be BLS, ACLS, PALS certified after initial training.
40 hours weekly. Day shift. 7:00a - 3:30p. Monday - Friday. Call rotation required.
Requisition ID: 2020-6763
Street: 1100 Reid Pkwy