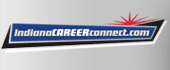 Job Information
Reid Health

Surgical Tech

in

Richmond

,

Indiana
Under the supervision of a Registered Nurse who is immediately available, the Surgical Technologist is a member of the operative and invasive procedure nursing team and performs direct and indirect nursing tasks for pediatric and adult patients having operative procedures.
· Instrumental in achieving targeted benchmarks for on time starts and room turnovers.
· Responsible for identifying own educational needs. Seeks opportunities for personal and professional growth.
· Initiates and maintains good relationships with Reid Health ancillary departments providing support services to the Surgical Services department.
· Performs scrub activities utilizing accepted aseptic principles and following established hospital and surgical services department policies and procedures.
· Performs proper scrubbing of hands and arms along with donning of sterile gown and gloves according to accepted policy.
· Cleans, sterilizes or disinfects instruments/equipment as required.
· Follows strict sterile technique when establishing the sterile field and maintains its sterility throughout the procedure.
· Manages instrumentation using proper care to avoid damage; informs and gives damaged instrumentation to the appropriate Manager.
· Assists the surgeon in draping the operative field according to the principles of aseptic technique.
· Handles instruments, sponges, sutures, implants, catheters, drains, dressings and any other items introduced to the sterile field with the medical and/or surgical technique that the surgical procedure demands.
· Performs accurate needle, sponge, sharp, small supplies and instruments counts according to accepted policy/procedure.
· Demonstrates integrity in aseptic practice; ensures appropriate standards of asepsis and sterile technique are consistently applied.
· Maintains awareness of all counted materials and calls attention to surgeon and circulator at appropriate time if potential problem arises.
· Care for tissue and culture specimens properly until placed in the proper labeled container and communicates source of specimens accurately.
· Holds, manipulates and retracts tissue with instruments to assist surgeon during procedure, including cutting of suture; anticipating needs of surgeon specific to procedure.
· Recognizes changes in the sterile field when contamination becomes evident or when potentially occurred and corrects immediately using accepted practice for sterility breech.
· Maintains knowledge base for medications used within the sterile field.
· Practices safe medication practices including verbally repeating name/ strength of medication, confirming expiration date before it is dispensed to place on sterile field with the circulator and labeling all fluids and medications on the sterile field.
· Assists other team members upon completion of the procedure to transfer the patient onto the surgical cart or bed for transportation to P.A.C.U. or the specialized nursing units using proper body mechanics.
Experience Required: Graduate of a recognized Surgical Technologist program or licensure as a practical nurse in the State of Indiana with experience as a scrub technologist.
Day shift. 40 hours weekly. 7:00a-3:30p. Call rotation required.
Requisition ID: 2020-6100
Street: 1100 Reid Pkwy