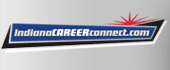 Job Information
Colgate Palmolive

Team Coordinator

in

Richmond

,

Indiana
No Relocation Assistance Offered
# 106980 - Richmond, Indiana, United States
Job Summary
The Team Coordinator will be responsible for planning and coordination of resources and materials for efficient execution of the daily production activities. Some of the key activities to be coordinated are product changeover, inventory staging and management, re-work, schedule execution, shift transition communication and daily documentation, recording and analysis. This position reports to the Operations Team Leader on a designated shift is a vital communication avenue to/from technicians.
Responsibilities
▪ Plan and coordinate plant resources (people, equipment, etc.) between Pre-Conversion, Processing, and Packaging to meet shift and plant goals
▪ Utilize plant technology (Microsoft programs, SAP) to provide scheduling oversight for the shift through management of bins, packaging, and raw ingredients
▪ Transfer information during shift meetings and assist in removing barriers that prevent the shift from achieving their goals
▪ Analyze and report shift performance data (KPI´s, AU etc); reviews performance data with affected teams, find opportunities, recommend corrective action and follow-up.
▪ Own the team in resolution of downtime or staffing issues, involving the Team Leader when needed
▪ Ensure all SAP and Shop Floor transactions are completed accurately by each line
▪ Provide shift leadership in the absence of the Operations Team Leader
▪ Assist with training on quality, safety, operations, process changes, and review of SOPs, SWIs, documents
▪ Work with shift Quality Resource and Team Leader to ensure quality standards are met for all product produced on shift
▪ Identify and report Food Safety issues to management. Understand and align with Hill's policies, safety standards, Good Manufacturing Practices (GMPs) and Food Safety
Required qualifications
Associates Degree or higher

2 + years of manufacturing experience

Must be proficient with the following skills (Excel, PowerPoint, Word, etc.)

Ability to work any shift and weekends as needed
Preferred qualifications
Bachelor's degree

Manufacturing experience in human, pet food, pharmaceuticals or a related field

Experience in capacity modeling solid understanding of manufacturing processes, production scheduling, asset utilization and SAP

Working knowledge of GMPs, AIB and Food Safety standards
Physical Requirements
Ability to work in an environment that has a wide range of temperature variation and humidity

Lift multifaceted capacities over the following time periods:

50 pounds, from floor to 36", 42 times per hour for 4 hours

50 pounds, from knees to 36", 42 times per hour for 4 hours

50 pounds, from waist to 36", 42 times per hour for 4 hours

50 pounds, overhead to 36", 42 times per hour for 4 hours

Push or pull an 800 pound tote on wheels across a cement surface 8 to 24 times for 8 hours, occasionally

Work with hands overhead occasionally, up to 100 times for 8 hours

Bend at waist 90 degrees and flex at knees 120 degrees 100 to 500 times for 8 hours

Climb steps and/or ladders 30 times per 8 hours, 45 steps per trip

Walk unlimited distances very workday

Wear dust masks and hearing protection

Perceive visual and audible alarms and telephones while wearing hearing protection

Receive and transmit radio communication

Perform tasks without use of contact lenses, must have vision corrected to a minimum of 20/40, with full peripheral vision for forklift driving

Ability to perform tasks in an environment that contains significant levels of dust
We are a results oriented company with a caring culture and work life balance. Apply with us! Come and join our amazing team!
Equal Opportunity Employer
Colgate is an equal opportunity employer and all qualified applicants will receive consideration for employment without regard to race, color, religion, gender, gender identity, sexual orientation, national origin, ethnicity, age, disability, marital status, veteran status (United States positions), or any other characteristic protected by law
Are you interested in working for Hill's Pet Nutrition? You can apply online and attach all relevant documents such as a cover letter and resume or CV. Applications received by e-mail are not considered in the selection process. Become part of our team. We look forward to your application.
Work that matters, fueled by passion for pets! At Hill's we have a purpose. Every day around the world, we transform the lives of millions of pet families through pioneering innovation, amazing nutrition, and the best and brightest people. Founded more than 75 years ago with an unwavering commitment to pet nutrition, Hills' mission is to help enrich and lengthen the special relationships between people and their pets.
HILL'S® Prescription Diet® therapeutic pet foods, HILL'S® Science Diet® and HILL'S® Ideal Balance™ wellness pet foods are sold worldwide. Hill's is a division of Colgate-Palmolive, a leading global consumer products company, tightly focused on Oral Care, Personal Care, Home Care and Pet Nutrition, with sales of products in more than 200 countries. To learn more about Hill's and Colgate, please visit http://www.hillspet.com and http://www.colgatepalmolive.com , or find us on LinkedIn, Facebook, Twitter and YouTube.
Reasonable accommodation during the application process is available for persons with disabilities. Please contact Application_Accommodation@colpal.com with the subject "Accommodation Request" should you require accommodation.
Colgate Palmolive