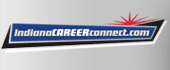 Job Information
Mosaic

Direct Support Associate $1,000 Hire on Bonus

in

Terre Haute

,

Indiana
*Virtual Interviews Available! *
Mosaic is always seeking people who are called to love and serve their neighbors. But today, with the growing concern over the COVID-19 coronavirus, the partnership of direct support professionals in keeping people healthy and safe is more important than ever.
We are looking for people to step in and serve during this time of need.
Will you rise to the occasion for your community?
If you'd like to help people with intellectual disabilities enjoy a full life, look no further! Mosaic is looking for Direct Support Professionals to join our mission to provide caring support in the communities we serve. It is life-changing work as we strive to be a leader in quality services and advocacy.
Great benefits! Mosaic offers multiple options at competitive rates, including health insurance, tuition reimbursement and paid time off that accrues immediately upon hire. Benefits eligibility may differ based on position.
In this position you will:
Train and develop daily living skills and life activities for people we serve
Provide quality services to people we support
Be responsible for the health, safety and emotional support of the people we serve

Electronically document the services and supports provided

Desire to make a positive difference in people's lives. No experience or educational requirements needed. We provide thorough training.

Must be at least 18 years of age.
Work requires frequent physical activity including extended periods of standing, walking, and bending with occasional periods of sitting, kneeling, climbing, stooping, crouching, squatting, and balancing.
Work also requires constant reaching between knee and shoulder level as well as frequent reaching below knee level and overhead.
Work requires occasional independent lifting up to 25 pounds, frequent push/pull up to 40 pounds of force, and the ability to safely transfer 50 pounds.
Most Positions require a valid Driver's License
Equal Opportunity Employer Minorities/Women/Protected Veterans/Disabled