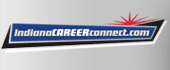 Job Information
DuPont

Electrical & Instrument Technician

in

Terre Haute

,

Indiana
Electrical & Instrument Technician (Job Number: PRO00009911)
Description
DuPont Nutrition & Biosciences is seeking an Electrical & Instrument Technician to join our team in Terre Haute, IN! If you are an outgoing team player who has great communication skills, then this is the role for you!
DuPont Nutrition & Biosciences business is a world leader delivering innovative and sustainable solutions across food, health, pharma and biotech industries encompassing approximately 70 manufacturing locations, 20 Application Centers and 10 Global R&D Centers. With annual revenues exceeding 6B, we are a global, diverse and inclusive winning team of more than 10,000 employees based in more than 50 countries. Benefitting from our diversity in nationalities, gender, educational and personal backgrounds, we are joint in our ambition to bring solutions to the world which enable a more sustainable and healthy world!
For your awareness, DuPont has announced their intent to merge Nutrition and Biosciences (N&B) business, which you are joining, with International Flavors & Fragrances (IFF) company with an anticipated closing date in the first quarter of 2021. At closing, you will become an employee of the newly merged company.
The Electrical & Instrument Technician reports to the Line Manager and is responsible for applying I&E skills to planning, installing, troubleshooting and maintaining the plant instrument devices and electrical systems. Main responsibilities include, but are not limited to:
Use knowledge of plantinstruments, electrical systems and other craft skills to independently performwork and troubleshoot complex I&E problems.

Complete work assignmentsindependently including calibration, recording, adjusting, and repairinginstrumentation devices. The Technicianinstalls, maintains and calibrates field instruments and test equipment used tocontrol and measure variables such as pressure, flow, temperature, motion,force, and chemical composition.

Maintain instrumentcalibration files including record of work completed, manufacturer'sinstructions, and instrument location histories.

Propose fieldinstrumentation and circuitry for purchase and implement new technologies incooperation with plant engineers.Assist automation resources in troubleshooting and correcting processautomation problems.

Performelectrical craft work such as: measure,cut and bend conduit; drill holes for wiring and pull wiring through openingsor devices; lift, position, fasten and modify objects such as wiring, conduit,motors, and other electrical devices; perform minor repairs such as replacementof fuses, heaters, starters, switches, control stations and other energizingequipment; disassemble defective electrical equipment, replace defective orworn parts, and reassemble equipment.

Applyprinciples and requirements of the National Electric Code, building codes, andCompany standards to daily work activities.

Actively participate indepartmental operations. Provide projectsupport as required. Perform routinemaintenance via work order system.Withdraw equipment, components and materials from the stockroominventory.

Be available forovertime and call-outs. Maintain aworking telephone with an answering machine.Communicate via Outlook, SAP, radio, and other standard means.

Lift heavy weightswithin company limitations and ergonomic guidance. Climb, stoop, squat, and perform work inconfined areas and difficult to reach conditions.

Utilize laptop tointerface with machines and instruments in the field. This includesdevices such as PLCs, Vision Systems, Flowmeters, Level Transmitters etc usingvarious communication protocols such as HART or Bluetooth communications.
Qualifications
The following are required:
High School Diploma/GED

4+ years of experienceand/or education in an Electrical & Instrument, journeyman, military, orrelated environment

Previous experiencewith troubleshooting instrumentation equipment

Basic computer skills,including a working knowledge of Microsoft Office

Knowledge ofprogrammable logic controls and other control systems, human machine interface,motor starters/VFDs, Mechanical drive systems, conveyor systems, hydraulics,pneumatics, etc.

Able to workeffectively as an individual or in a team environment

Ability to read andcomprehend operating procedures

Ability to use logicand other various methods to solve problems

Must be detail focusedand have good written and oral communication skills

Willing and able towear personal protective equipment (PPE)

Willing and able to performphysical requirements including climbing, stooping, and squatting

Willing and able towork in confined spaces

Willing and able tolift up to 55 lbs.

Willing and able towork the day shift (7am-3:30pm) Monday through Friday

Willing and able towork overtime/on call, including weekends and holidays, as needed
Note: For consideration for the position, one must include an updated resume, participate and be successful in an interview process, and pass a drug screen, background check, physical screen, etc.
The following are preferred:
A 2-year degree orhigher in a related field

A journeymancertificate in a related field

Previous experiencewith SAP or another related ERP system
Primary Location: NA-United States-Indiana-Terre Haute
Organization: Nutrition & Biosciences
Schedule: Full-time
Education Level: High School Diploma/GED (±11 years)
Employee Status: Regular
Job Type: Experienced
DuPont is an equal opportunity employer. Qualified applicants will be considered without regard to race, color, religion, creed, sex, sexual orientation, gender identity, marital status, national origin, age, veteran status, disability or any other protected class. If you need a reasonable accommodation to search or apply for a position, please visit our Accessibility Page for Contact Information. For US Applicants: See the "Equal Employment Opportunity is the Law" poster.
DuPont