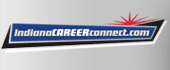 Job Information
HCA, Hospital Corporation of America

Registered Nurse RN Critical Care Float Pool

in

Terre Haute

,

Indiana
Registered Nurse (RN) Critical Care Flex/Float Pool
Schedule: Full Time Nights, 36 hours per week, 7p-7:30a, rotating weekends and holidays
If you're an RN with at least 2 years of Critical Care experience and seek a new opportunity, come see what *Terre Haute Regional Hospital has to offer! *Excellent total compensation and benefits package! We're looking for self-driven, conscientious and compassionate nurses to join our Critical Care Float Pool team! Excellent time management and ability to adapt to change quickly is required
Terre Haute Regional Hospital (THRH) *is a 278-bed full-service hospital accredited by The Join Commission and has provided quality care for the local community for 135 years. We offer cardiovascular services, including open-heart and cardiac catheterization; oncology services, which include radiation therapy and outpatient infusion' labor and delivery, including a neonatal intensive care unit; inpatient mental health unit; and other specialized care areas, including intensive care and inpatient rehabilitation units. */THRH also strives to find the perfect life/work balance for our employees./
HCA is a leading healthcare provider with over 31.2 million patient encounters a year at locations in 21 states including the UK. We care about our community! HCA has been continually named one of Ethisphere's most ethical company's in the world since 2010. In 2018, HCA spent an estimated $3.3 billion in cost for the delivery of charitable care, uninsured discounts, and other uncompensated expenses. * *
Why Join our Critical Care Float Team?
* Continued receipt of grade "A" rankings for Patient Safety * Dedicated leadership and staff that nurture continued self-development and growth. * We have state-of-the-art technology and equipment for monitoring patients, including an external artificial heart device.
* /At our facility, we value teamwork and compassion across the spectrum of care. /
What will you be doing?* *
The Critical Care Flex RN manages the nursing care of critically ill patients in accordance with established policies, procedures and protocols of the healthcare organization. Primary location of ICU, secondary location of IMC, and then any medical unit if not utilized on ICU or IMC. This includes continuous observation and frequent measurements of relevant indicators of clinical conditions and outcomes. Nurses will provide direct access to patients for major procedures and therapies, including resuscitation.
RN License in the State of Indiana.
Graduate of an accredited school of professional nursing. BSN preferred.
BLS certification required upon hire
ACLS and NIHSS stroke certifications required within 6 months of hire
Nonviolent Crisis Intervention (CPI) training completion within 6 months of hire and maintained throughout employment with Terre Haute Regional Hospital.
Two years or more experience in a Critical Care setting preferred
CCRN or TNCC certifications preferred.
We are committed to providing our employees with the support they need. At Regional Hospital, we offer an array of medical, dental, and vision packages as well as several add-on perks to make your benefits package truly customizable to you and your family needs. Some of our unique benefits we offer include:
Tuition Reimbursement Program
Student Loan Repayment
Paid Personal Leave
401k (100% annual match – 3%-9% of pay based on years of service)
Identity Theft Protection discounts
Auto, Home, and Life Insurance options
Adoption Assistance
Employee Stock Purchase Program (ESPP)
If you find this opportunity compelling, we encourage you to apply. We promptly review all applications. We are actively interviewing so apply today!
/We are an equal opportunity employer and value diversity at our company. We do not discriminate on the basis of race, religion, color, national origin, gender, sexual orientation, age, marital status, veteran status, or disability status./
Job: *Nursing - Professional
Title: Registered Nurse RN Critical Care Float Pool
Location: Indiana-Terre Haute-Terre Haute Regional Hospital
Requisition ID: 00097-7009