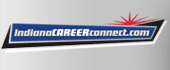 Job Information
Goodwill Industries of Michiana, Inc.

Valpo Drive Thru Ambassador (Full Time 35 hrs)

in

Valparaiso

,

Indiana
Valpo Drive Thru Ambassador (Full Time 35 hrs) - Valparaiso, IN
Valpo Drive Thru Ambassador (Full Time 35 hrs)
13-Jan-2021 to 12-Mar-2021 (EST)

Valparaiso, IN, USA

$9.50

Hourly

Full Time
Store Discount, Vacation, Holidays, Insurance & Retirement Savings Options
JOB OBJECTIVE
To provide exceptional customer service while speedily receiving, pricing and sorting donations and to generally aid in the smooth operation of a fast-paced retail store. Position reports to Production Supervisor and/or Store Management.
ESSENTIAL JOB FUNCTIONS
Attend the Donation Drive Thru.

To represent Goodwill by offering the highest level of customer service at all times.

Answer the door as soon as the buzzer rings.

Step outside to greet the donor before they get out of their vehicle.

Unload donations for donor and handle them in a professional manner while bringing them inside and as they are set in the appropriate staging area.

Be polite and prompt.

Be able to refuse unacceptable items politely.

Keep an accurate tally of Drive-Thru customers.

Process donations efficiently by sorting, sizing, hanging as well as accurately pricing and move merchandise directly to staging areas.

Answer all telephone calls in a professional manner by at least the 3rd ring.

Assist callers if possible.

Direct all other calls to management.

Log truck as requested by management.

Helping customers move large items to their vehicle as needed.

Dress appropriately at all times and wear designated identification as provided.

Maintain safe working and shopping environment.
Goodwill Industries of Michiana, Inc https://MichianaGoodwill.applicantpro.com