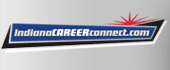 Evangelical Lutheran Church in America

GMV - English Teacher - Papua New Guinea and El Salvador

in

Various

,

Indiana
Job Descriptions:
Global Mission Volunteer
Location:
Mt. Hagen, Papua New Guinea

San Salvador, El Salvador
Assignment Includes:
Mt. Hagen, Papua New Guinea: Serve as an English teacher at a school for training lay church workers.

San Salvador, El Salvador: Provide English language instruction to grades K-9 at the Colegio Luterano Salvadoreño (CLS), an accredited, church-related elementary & secondary school (grades K-9) located in San Miguelito, a poor neighborhood on the edge of the urban center of San Salvador. In addition to classroom teaching, lesson planning and grading, the volunteer will work with principal to improve communications with sister churches/schools in the U.S. and other countries that have been supporting the CLS
Required Experience:
B.A. required

Education or ESL training preferred
Terms and Conditions
This is a self-funded volunteer position. The Global Mission Volunteers of the ELCA (GMV) program is a ministry that encourages self-funded volunteer service outside the United States. The program manages the matching of short-term, skilled, self-supported volunteers with opportunities to provide extra assistance to mission and ministry programs operated by companion churches and agencies. While not employees, Global Mission Volunteers of the ELCA are understood to be global personnel of the ELCA.
General Qualifications for ELCA Global Personnel
Christian faith and a commitment to the mission of the church

Openness to various expressions of Christian faith and respect for people of other faiths

Respect for beliefs, values and customs of church and culture where assigned

Well-developed inter-personal skills demonstrating understanding and compassion

Demonstrated ability to carry out the responsibilities and the ability to adapt to different standards and practices

Ability to work within the framework of a local administration

Adaptable and flexible - sense of humor - good physical and emotional health

Live and serve in a way which reflects the vision and expectations of the ELCA
Keyword: Teacher, English, ESL, El Salvador, Volunteer, Papua New Guinea, PNG
From: Evangelical Lutheran Church in America