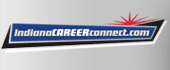 Job Information
LittleStar ABA Therapy

Board Certified Behavior Analyst (BCBA)

in

West Lafayette

,

Indiana
We deliver exceptional service by hiring extraordinary talent!
We are currently seeking a skilled Board Certified Behavior Analyst to fulfill a Clinical BCBA position at our West Lafayette, IN center.
LittleStar is offering a $5,000 sign-on bonus and relocation package!
Summary
The Clinical BCBA is responsible for developing appropriate programs and behavior plans as well as supervising their implementation. They are also responsible for continuously monitoring their assigned teams and each patient?s progress in order to provide the most relevant programming.
Why Work at LittleStar?
Salary starting at $66,000

Monthly performance bonuses

401k with company match

Up to 50 CEUs annually

Annual stipend for professional development

A friendly and relaxed atmosphere

We are a non-profit organization, so we always focus on what is best for the individuals we serve

GREAT BENEFITS

Three options for medical and two options for dental (50% paid by LittleStar)

Vision (100% paid by LittleStar)

Free health and wellbeing clinics for eligible staff (with free generic medications)

Generous paid time off and paid holidays

Qualifications and Skills

Master?s Degree in ABA or related field

Board certification in behavior analysis (BCBA)

Experience with behavior guideline development and programming for children with autism

Strong attention to detail for data collection and report writing

Positive team player and energetic professional

Ability to train others (parents, staff) in basic principles of ABA, curriculum, programs, etc.

Strong organizational and time management skills along with the ability to manage multiple tasks

Good judgment and creative thinking skills

Essential Duties

Creates and supervises implementation of new skill acquisition programs and behavior support plan, and provides feedback and training to RBTs as needed

Captures and contrives opportunities to teach staff and patients in the natural environment and teaches others to do the same

Conducts functional assessments and analyses

Participates in assessment process

Attends and participates in parent meetings, staff meetings, trainings and other meetings as needed

Provides information about programming to parents

Attends IEP meetings as needed for the progress of the patient?s therapy goals

Offers feedback on staff performance reviews

Assists with new RBT training

Participates in research and presentation opportunities at local and national conferences

bout Us

LittleStar ABA Therapy is a truly unique and special place for individuals and families affected by autism. Our Indiana applied behavior analysis centers are staffed and operated by a team of kind, welcoming professionals who are among the most experienced in providing ABA therapy for children, teens, and young adults .

Mission

To inspire, serve, and guide all those touched by autism to achieve a better reality.

Vision

To be the trusted, innovative, compassionate partner creating new possibilities for individuals touched by autism across their lifespan.

Core Values

Real Care, Real Advocacy, and Real Progress .

Important Note

We are pleased to report that all clinical staff are eligible to get the COVID-19 vaccine immediately. To safeguard the health of our employees and their families; our patients and their families; and the community at large, all new hires are required to obtain a COVID-19 vaccine within a month of being hired unless a reasonable accommodation is approved, subject to the criteria established by the Indiana State Department of Health. Employees can run the vaccination through insurance, when applicable. When not applicable, LittleStar will reimburse staff for the cost associated with getting the vaccine. Please use the links below for more information regarding the benefits and safety of the vaccine.

Facts about vaccines: https://www.cdc.gov/coronavirus/2019-ncov/vaccines/8-things.html

Benefits of the COVID vaccine: https://www.cdc.gov/coronavirus/2019-ncov/vaccines/vaccine-benefits.html

This Employer Participates in E-Verify and All Offers of Employment are Contingent Upon Clear Results of a Background Check